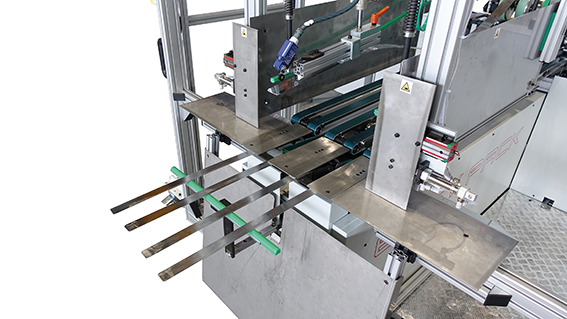 Based in Italy, Vega Srl, manufacturer of folder gluers, has concluded on late 2018 an important deal that sees them buying the brand, patents and know-how of the Revicart Company.
Furthermore, Mr. Claudio Pini, former owner of Revicart, is collaborating with the Vega Team dealing with new technologies, development, research tasks and assistance on Revicart machines. The result of this synergy is the beginning of the mass production of the Easypack Collector. This collector counts and separates the shingled boxes from the pressure belt of the gluer to create parcels of boxes. By means of a careful and accurate analysis of the types of boxes that the customer produces, it is possible to offer various collecting solutions for the parcels starting from a semi-automatic solution with single or fully automatic strapping with counting, package formation and package ejection with automatic strapping in line by means of two heads.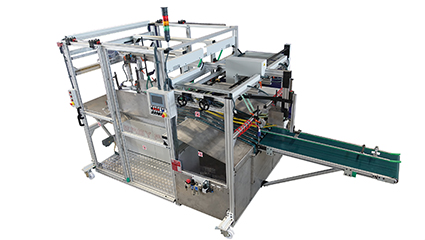 The solution has the benefit of increasing the performance of the customer's multipoint folder gluer. In fact, no longer having to collect and manually separate the piles of boxes to be strapped, a tiring operation that often causes delays in the processing phases; it is possible to ask the folder gluer for maximum productivity. Already more than 70 units are operating in different box factories, the new model Easypack represents the synergy arisen between Vega and Revicart and the latest discovery for an "easy" collecting of glued boxes!