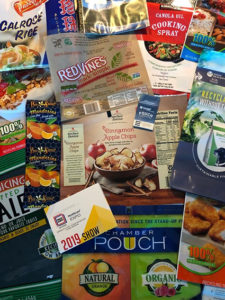 Few innovations in print have expanded quite as far and fast as flexo in recent years. The technology's growth has been spectacular: according to The Future of Flexographic Printing Markets to 2025 (report by Smithers), flexo's global value was worth $167.7 billion in 2020, and is forecast to grow at 1.6% year-on-year. That means by 2025, flexo will be worth $181.1 billion, with flexo plate sales predicted to increase by 3.1% year on year.
That's a meteoric rise, but, in many ways, the potential in flexo is only just being discovered. With the demand for packaging growing exponentially every year, especially in key markets in Asia, customers are recognizing the edge flexo can give them – whether in terms of sustainability credentials, versatility, press speed, shorter print runs, or simply more money.
"Flexo has really come of age over the last 10 years, operators now see the advantages flexo has in quality, sustainability and speed. There will always be times where offset, gravure or digital are more suitable, but flexo has now established itself as an important part of the packaging industry. I think the future looks very promising", says Paul Callaghan, an industry veteran with more than three decades of print experience, including as publisher of Print Innovation Asia Magazine and Chairman of the SHIIFT_20 Conference.
Back to school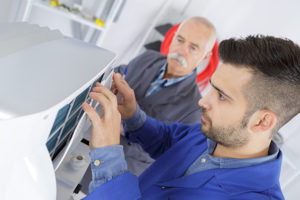 But like many industries, flexo is facing a challenge over the coming years: how to attract the brightest young minds into the industry to help build on that success. "Reducing the training gap is very important; here in Asia, the touchpoints between flexo industry and educational establishments aren't as well established as they could be. That's where companies like ours can play a more active role in reaching out to fill the gaps and promote flexo", says Hersh Lulla, Miraclon's marketing manager in Asia.
In any country it is important that print providers work more closely with universities and colleges to show students what a career in the industry could look like, what it offers and help provide access to the latest print technology. Flexo needs to do a lot more if it wants to compete with the other big tech and engineering companies.
Mind the gap
Along with better educational links and increased graduate engagement, there's another area that flexo needs to focus on: the need for on-the-job training once graduates enter the industry. "There are things we can do now to help the transition, through mentoring, online courses, knowledge sharing, that's a challenge in Asia. With fewer players in flexo, the expertise and knowledge are limited to a smaller section of the industry, so there's little opportunity to learn about it unless you work somewhere that's already involved in flexo. That will change over time as the industry grows, and Miraclon is committed to helping right away future flexographers in their growth journey", Hersh Lulla explains.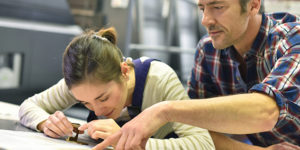 Ensuring that education and training don't simply stop once graduates enter the industry is critical. Initiatives like the UK's European Flexographic Industry Association (EFIA UK) online training program together with hands-on training, that leads to CertEFIA and DipEFIA qualifications, or the FIRST certifications from the Flexographic Technical Association (FTA), are valuable. They can provide that professional development and training journey, which can encourage graduates to commit to an industry.
As the flexo industry continues to grow, inspiring the next generation to join the flexo community will be crucial if flexo technology wants to fulfil its potential. The good news is, we can start today just by explaining better to future hires what that potential looks like.