Sun Chemical announced that it has signed an exclusive three-year agreement with Italian company Uteco and with Synaptik, for DUALAM™ system, an innovative, eco-friendly laminating solution that performs as well as solvent-based adhesive technology, while being VOC free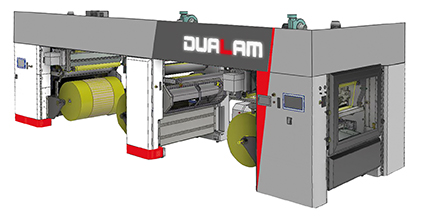 The system, which includes a laminating machine of the same name, developed by a special Team coordinated by Luigi Bertagna" historical" founder Member of Uteco and Chief of the Special Machines Division will be showcased during the last quarter of 2020 at Uteco's Plant in Verona, Italy.
"For Sun Chemical, sustainability is a key driver in the approach we take to developing, manufacturing and distributing our products, and also to working with our customers, suppliers and partners.
This collaboration with Uteco and Synaptik is a great example of that approach in action and will, we hope, enable our customers and any other converters that want to take advantage of the benefits of the DUALAM system to take a further step towards achieving their sustainability goals", said Nicolas Betin, Director of Product Strategy EMEA, Packaging Inks & Materials, Sun Chemical.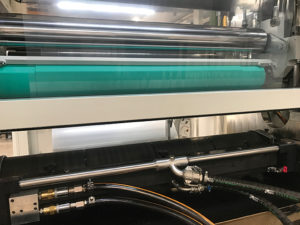 Each of the three partner companies has provided a component critical to the successful performance and eco-friendly value proposition of the system, which is based on an instant-curing, solvent-free adhesive, DUALAM, developed by Sun Chemical's parent company, DIC Corporation. Uteco is the ideal partner to develop the laminating machine for the DUALAM adhesive technology.
"Sustainability has always been a key emphasis for our company, as demonstrated by our significant reuse of energy as well as our ongoing efforts to improve plant efficiency, which includes the adoption of the Industrial Internet of Things system. Our R&D development team works every day to develop printing and converting machines, focusing on packaging production that have the lowest polluting impact and use a high level of compostable and / or recyclable materials.
Thanks to this consolidated technological partnership, the DUALAM machine meets emerging market needs for production efficiency, cost reduction, and, of course, sustainability", commented Aldo Peretti, Group President and CEO Shareholder, Uteco Converting.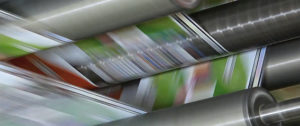 Finally, to ensure that the optimal amount of adhesive is being applied constantly to the laminating film, Sun Chemical approached Synaptik, whose g-SCAN-iR is a unique infrared system that reads in real time the coating weight of the adhesive being applied on clear, printed or metalized films.
"Synaptik's motto is 'we help converters laminate better', so we are excited to be part of this innovative project, which significantly improves the lamination process", concluded Carles Masgrau, Technical Director and Co-owner, Synaptik.
The DUALAM system will be available across Europe, Latin America and the North America Region through the sales networks of Uteco, Sun Chemical and Synaptik from Q1 2021.