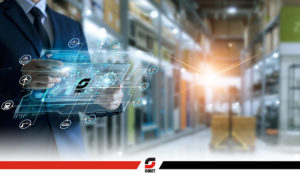 OMET Spare Parts Department was born within the "Customer First" project, sign of OMET's commitment for customer care: it's a dedicated service for supplying original spare parts, also for OMET older lines. The declared goal is the speed in satisfying any request, in order to ensure top production performances to OMET clients.
OMET has long been committed in customer care with the goal of an interactive and real-time assistance, by increasing the precision of diagnostics and implementing a digitalized value chain. The most recent step in this direction is the creation of a Spare Parts Department, activated a few months ago and already highly appreciated by the market for the efficiency and speed of its services, as emerged from some recent surveys.
"Our goal is to ensure our customers' productivity always at the highest level – says Marco Pagani, OMET Spare Parts Department Manager -. With this aim we created a specific warehouse for the supply of spare parts and we guarantee express shipments the same day we receive the request. Also taking advantage of the work of our foreign branches, we work every day to get the right spare part, in the right place, at the right time".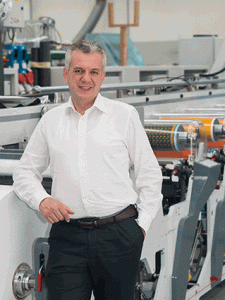 The service is based on a structure that has recently took advantage of a new Extended Warehouse Management system, to maximize the efficiency of the warehouse activities. A further digitalization of the service is planned for the near future, obviously in addition to direct contact and visits to our customers' facilities by the OMET Customer Care operators.
"Reliability is one of the pillars on which OMET has built its reputation – explains Marco Calcagni, OMET Sales & Marketing Director -. We make increasing investments in customer care and in active policies towards customers, because market satisfaction is our priority: our machines and our services must bring efficiency, productivity and profit to the customer's home".