How is the corrugated cardboard industry changing? How has production in box factories been affected? How do you guarantee accessibility and high quality standards?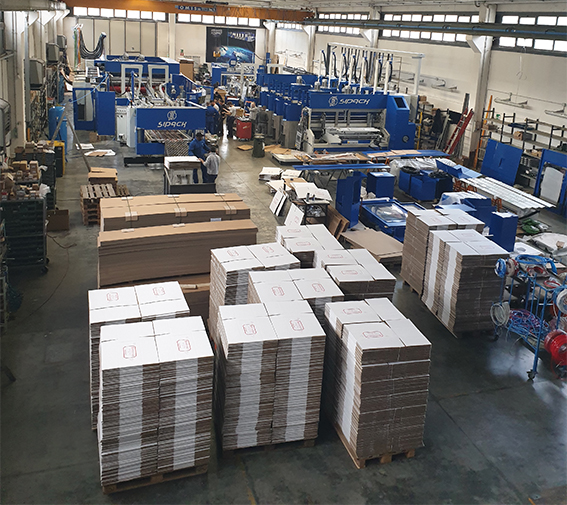 In keeping with the field's technological evolutions and the challenges of today's markets, the topic of growth is crucial for Sipack, an Italian company specialized in the design and construction of corrugated cardboard machinery.
Sipack was founded in 1996 in the province of Lucca, the world's largest paper and cardboard industrial district, and stands out today as a small national treasure for the its stable growth progress, its results and its many projects.
After establishing itself on the domestic market, since 2010 the superior design and constructive quality of Sipack box-making machines has won over admirers across Europe and the world; today, Sipack's Flexo folder-gluers, Printer slotters, Rotary die-cutters, Gluers, Lead-edge feeders and Counter ejectors are installed in numerous countries in and outside of the EU.
The key element in this journey has been investing on the company's core values: design and build quality, the ability to meet customer expectations with particularly complex or customized solutions, attention to problem-solving, and a careful yet forward-looking approach to corporate management.
The decision to start designing direct-drive machines already in 2005 proved to be a winning strategic move, as the company was able to stand out from competition precisely thanks to the many benefits of well-designed machinery: quicker setting times when replacing the printing cliché, waste and scrap reduction, outstanding print quality even at high speeds, a drastic reduction in maintenance and malfunctions, impressive flexibility and considerable energy savings.
In short, boosting productivity in terms of both volume and quality: as a recent Plimsoll study shows, factories that have chosen Sipack machines have seen production numbers rise between 15% and 18% in the past five years.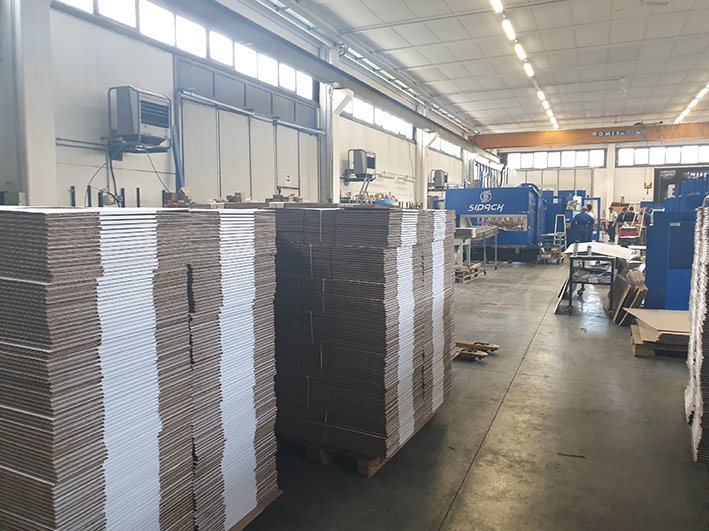 But that isn't everything. Today, Sipack and its steadily-growing team are investing with passion and conviction in the new opportunities opened up by recent technological advancements, including all those aspects commonly referred to as IoT and Industry 4.0.
In particular, Sipack has recently embarked on an important Research & Development project together with other leading companies in the Lucca area, which promises to bring revolutionary innovations in the maintenance management process. This is a truly crucial aspect at a time when machines are being installed in every corner of the globe, and operators do not always possess the technical, mechanical or software skills to performs major or even minor repairs.
Results are expected for next year, but in the meanwhile we should keep an eye on this fast-growing company, which has managed to marry Italian tradition with the dynamic approach needed to be competitive on a global scale.