Eco-friendly cosmetics company Respectueuse has launched a product line that takes full advantage of Sonoco's fully recyclable, rigid paper EnviroStick™ packaging. The company was drawn to the recycled cardboard composition of the EnviroStick™ and is proud to include the packaging solution for its deodorant products.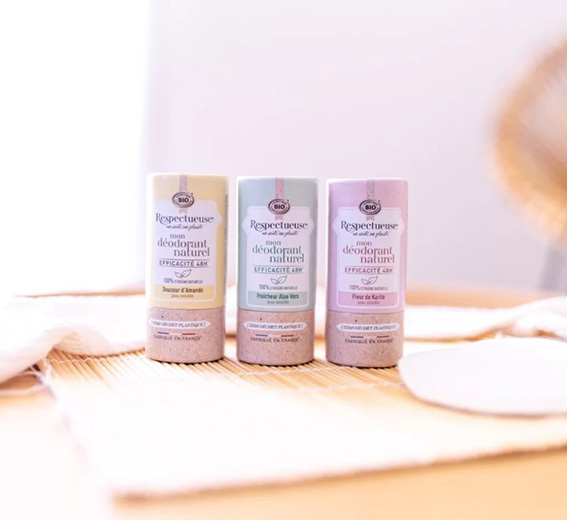 Respectueuse prides itself on its two brand pillars: 'my health', through the sale of its vegan, 100% natural, certified and organic products; and 'my planet', through limiting plastic waste with cardboard packaging for its products. The brand believes that the implementation of sustainable packaging not only fits perfectly with its image and pillars, but it will facilitate and drive-up recycling rates for cosmetics consumers.
Myriam Reynaud-Cleyet, founder of the Respectueuse brand, says: "Sonoco is one of very few companies manufacturing 3-pieces cardboard push up packaging in Europe, most similar packaging type are manufactured in Asia. Sonoco's European presence has helped us to make our packaging more sustainable, while also reducing steps in the supply chain and our brands' carbon footprint; going forward, Respectueuse is considering using EnviroStick™ packaging for sunscreen, and other cosmetic and beauty products in our brand's offering".
Respectueuse was established in France in 2021 and has a small but growing team, they produce and develop solid cosmetics. As a partner of the NGO Expedition 7th Continent, which has been fighting against plastic pollution for more than 10 years, Respectueuse is truly committed to limiting the use of plastic in its packaging.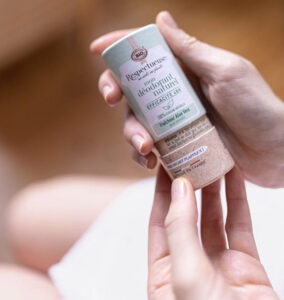 Julie Imbert, Sales Manager and EnviroStick™ development project lead at Sonoco comments: "today, more than ever, cosmetic brands are looking to use for their packaging more recyclable solutions, to meet their sustainable goals. Sonoco is proud to bring its expertise to the beauty and personal care industry, providing customers with a solution that is recyclable, made from recycled fibre and has shelf appeal, while tackling current environmental issues".
Sonoco was founded in 1899: it is a global provider of packaging products. With net sales of approximately $7.3 billion in 2022, the company has approximately 22,000 employees working in more than 300 operations around the world, serving some of the world's best-known brands. The company ranked first in the Packaging sector on Fortune's World's Most Admired Companies for 2022 as well as being included in Barron's (financial magazine of USA) 100 Most Sustainable Companies for the fourth consecutive year.