Labelexpo Europe 2023, the premier event for the world of label and packaging printing is just around the corner, and printers will arrive at the show more confused than ever. Will their next investment be in technology that solves their current needs, or will they have to look for technical solutions that help them remain leading companies in the unpredictable future that is approaching faster than imagined? To address this complexity, Omet will show visitors the way to take a decision: with 6 presses and 12 variants, Omet has the answers to all the challenges a packaging printer faces today.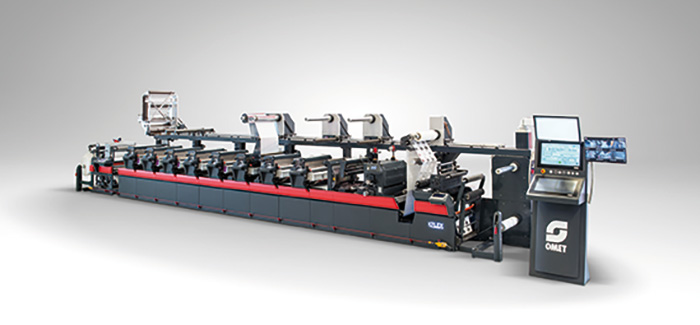 With 60 years of experience in the market, proudly serving leading printing companies in 100 countries, Omet presents to the global audience its ability to provide optimized solutions in the areas of flexo, digital, offset and gravure printing technologies with the ability to provide all these printing technologies in single-pass combined solutions. Furthermore, Omet has a proven ability to print from 12-micron films such as PET, PVC/PET shrink, BOPP, IML, foil…, the widest range of packaging materials on the market.

Omet will offer live demonstrations on new printing machines at its stand. But what will be shown will be only a very small part of all the solutions that Omet is able to offer. Today Omet offers an Agile partnership to companies that always look ahead and want to be fast, flexible, and ready to adapt as the world moves faster beyond CMYK! Adaptability and flexibility that can only be achieved by joining the efforts of the supply chain between industry suppliers, printers, and brand owners (Together). Agility that can only be delivered with the strongest R&D team on the market, able to present solutions optimized for printers' goals and without compromise! As the world of labels and packaging prepares to gather in Brussels after four years, Omet presents #AgileTogether, a commitment to stand together with the world's leading packaging printers and bring to market state-of-the-art packaging printing solutions that solve the challenges today and the unknown ones of tomorrow!