OMET will showcase the new VARYFLEX V4 during the live streaming open house "Packaging Revolution" on the 3rd Of December 2020 in two sessions at 9.30 am and 4 pm. This machine is a path breaking solution for the flexible packaging printing and converting industry, which combines quality, sustainability and flexibility with significant cost savings. Printers will also be shown the unlimited opportunities this machine provides by bringing together various printing and drying technologies such as Offset Sleeve, Gravure, Flexo, UV or Electronic Beam (EB)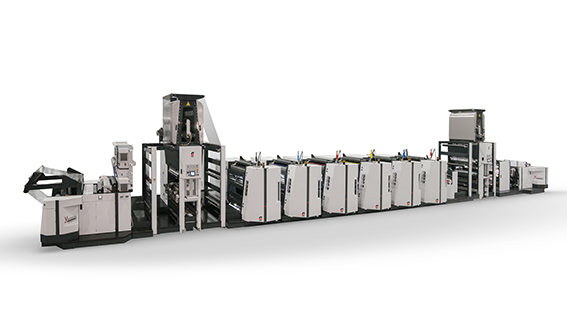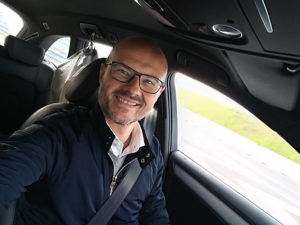 The future comes faster than you can think, and to keep up with the future, means a continuous investment in technology! This has been the secret of success for OMET, a company which continues to invest in path breaking technologies, by entering newer markets and exploring new ideas which brings in revolutions in the printing and packaging industry! In the recent past, OMET has been offering high-tech printing solutions for the packaging sector and has received excellent feedback from significant international clients in the sector, who have chosen to collaborate with the company for their latest innovations.
The flexible Packaging market is constantly evolving and is looking for revolutionary solutions in areas of flexibility, quality, speed and safety. Amongst these, flexibility of the machine is of utmost importance because of the changing dynamics of the market.  Considering flexible packaging is easier to print as compared to other materials and offers a unique variety of shapes, sizes and formats, it allows brands owners to work on added value solutions and hit the target consumers with greater precision. Additionally, prints runs are becoming shorter due to frequent changes in pack, products are getting increasingly personalised and reduction in time-to-market makes speed a crucial element. This along with high demands of print quality aiding in visual impact on shelves and safety of the pack improving the product shelf life collectively form the new demands brand owners and printers have, for which they need promising solutions.
Sensing the opportunity to meet these demands, OMET is going to present an extremely flexible hybrid machine, allowing very rapid change overs not only in offset printing, but also on flexo and rotogravure units which are integrated inline. The new Varyflex V4 Offset, being presented during the "Packaging Revolution" steaming event has 850mm offset units with patented OMET sleeve technology. The machine is capable to print with a maximum mechanical speed of 400m/min in combination with the new generation high speed gravure printing units. OMET also offers the possibility of adding in-line high performance flexo units shall the printers require the same.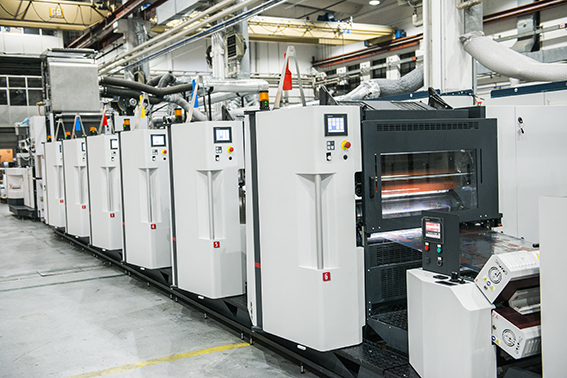 The new gravure unit is designed for the application of solids and special effects on high quality sleeves, labels and flexible packaging. It is equipped with Direct Drive transmission on the printing cylinder, with no gears or bearings, thus allowing exceptional printing results for each job. The OMET gravure unit offers extreme ease of access on both sides and is equipped with an integrated chill drum and doctor blade with double-sided printing capability. This printing line has the new Easy Sleeve Format Change with automatic printing pressures control that allows a complete job change in a few minutes. OMET Varyflex V4 has been designed to work with different configurations such as Wet-On-Dry with UV drying between the printing units, Wet-On-Wet with UV drying or, available on request is, EBeam drying, with an extreme process flexibility.
During the OMET virtual Open House to be held on December 3rd the machine on demo will be shown with 6 Varyflex V4 offset units equipped with UV drying and two rotogravure units with hot air drying capability. It will print, various jobs on PET material with quick change of the print subject.
Thanks to the EBeam system and low migration inks, the OMET Varyflex V4 is a safe solution for printing direct food packaging, avoiding the risk of ink or solvent residues on the packaging. Beyond the use of inks without photo-initiators, OMET offers further sustainable solutions such as wet-on-wet printing with extremely reduced material waste, Ebeam drying with reduced power supply and further cost savings or Flexo Ebeam printing that avoid the use of ultraviolet, hot air drying system and solvents in the inks. In other words, the OMET Varyflex V4 Offset has been designed to cater to the unmet market needs and bring together all the desired benefits such as of profitability, quality and safety. With this new line, OMET expands its portfolio, by consolidating its position in the flexible packaging market, and answering to the widespread need for greater added value and customization.