Lohmann Italia recently moved to Ponzano Veneto (TV) in a new building modernly organized which gives the right visibility to the Lohmann brand.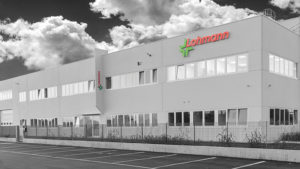 The adhesive product produced by Lohmann are alla round us. TV flat screens, electronics, car emblems, furniture, roofs insulation, ECG electrodes, diagnostics, OP drapes, diaper closures or packaging printing, today without adhesives our life would be totally different.  In many applications, high end adhesives have replaced fixing or assembling systems like rivets, welding and screws becoming the preselected technology.
With a long history stretching back over 168 years, Lohmann is one of the pioneering forces in adhesive tape technology. In addition to adhesive tapes the Group now offers the most advanced bonding solutions to all corners of the globe. Lohmann is primarily a supplier to the manufacturing industry. The offering ranges from double-sided adhesive tapes and high-tech die-cuts to structural bonding films and modern closure systems. Nearly every product is custom-made.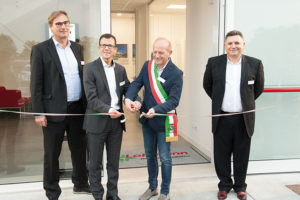 The creative ability of Lohmann adhesive engineers manifests itself in many ways. It is evident wherever you look, from the global specification work and individual product development through to innovative adhesive constructions. The company´s capabilities span from adhesive polymerisation and formulation to coating, converting and supplying intricate die-cut-parts. On-site mechanical integration of the adhesive solution supports and optimizes the customer's production process. Customers of the "Bonding Engineers" can also call on expert technical advice for all adhesive matters. Lohmann names this philosophy the "Smart Bonding Approach".
This is the reason why Lohmann has studied and developed a tool for polymers treatment during the mounting phase of flexographic clichés: Corona Pen. It is enough to treat edges to avoid lifting during the printing phase. The operation is fast and clean and avoids time losses due to cliché wrapping and butt splicing. The system is already in use at many customers in Italy , Europe and rest of the world and is encountering an incredible success thanks to the simple use and economic advantages that can be achieved. To get Corona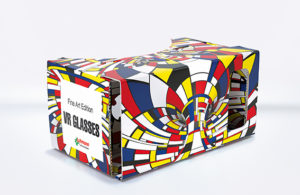 Pen it is enough to sign a supply agreement of Duploflex® mounting tapes choosing amongst the wide range of thicknesses, hardness and adhesive types. The Bonding Engineers of Lohmann are available for on-site tests and trials without avoiding any kind of interference or influence on normal companies operations. Thus will be possible since the beginning to appreciate the strong working and economic advantages coming from the use of Lohmann Corona Pen.
This and other news are going to be shown at DRUPA 2020 where Lohmann will be present with an own large booth.
The Adhesive Tape Group is headquartered in Neuwied, Germany, with approx.1800 employees worldwide, state-of-the-art coating plants in Europe, Asia and America, 29 subsidiaries and exclusive sales partners in over 50 countries.