Packaging businesses can today benefit from more speed, efficiency, sustainability and quality across workflows, as Esko releases its newest innovations.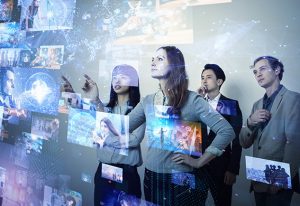 True to its aim of continuous improvement through innovation, the global developer of leading integrated software and hardware solutions for packaging and labels customers has unveiled Esko Release 21.11. The update delivers a host of new features, functions and updates that further digitize, automate and connect processes to accelerate the go-to-market process of packaged goods. It also expands upon significant advances in software development and delivery to enable customers to achieve previously unattainable levels of connectivity, usability, and integration across workflows.
"As a long-term partner to our customers, we are committed to innovating to ensure our solutions remain up to date and relevant, empowering and enabling anyone using them in the packaging value chain to benefit from operational efficiency, quality and sustainability improvements," said Jan De Roeck, Esko Director of Marketing, Industry Relations and Strategy.
"Many of the updates are focused on enabling customers to leverage the benefits of cloud technology," said Jan, "which will boost connectivity, deliver further operational efficiencies and drive productivity across their entire workflow. Whilst further enhancements point to improved usability and the introduction of more automation and advanced reporting tools. These additions will further accelerate the business benefits Esko solutions have been delivering to users worldwide."
The new Esko Release 21.11 will be launched at a live Esko Innovation Summit, held in the UK, on November 18. Highlights include:
Automation Engine – SaaS users can reduce data storage costs significantly with a new cloud storage facility, while enhanced integration and new performance tools help optimize workflow processes for users and ensure a completely connected workflow with more MIS partners.
Flexo Engine – Included as part of Automation Engine, this new solution merges functionality, automation and a host of features developed to increase flexo plate room productivity. A new intuitive dashboard also helps to simplify operations. Auto Plate Cut further drives efficiency by automating the set-up of staggered cut plates – saving operators around 15 minutes per job.
PlateID – Part of Flexo Engine, this feature eliminates the need for handwritten labels and etching by automating the plate marking process, accurately imaging vital information with no additional hardware or steps to the workflow. PlateID ensures clear, permanent marking and removes the risk of ink loss in addition to the risk of manual error during marking. Operators can spend less time looking for the correct plates, leading to efficiency gains, and waste is minimized as the software calculates and identifies the ideal position for marks, to optimize plate utilization.
ArtPro+ – The new Layout Edition of ArtPro+ includes basic step and repeat functionality as well as CAD-based sheet layout for improved speed. It features crucial prepress functionality to validate received artwork, such as Preflight, Inspectors and QA viewing, plus tools to create barcodes, new reporting and VDP templates, and dynamic marks.
WebCenter – As with Automation Engine, the latest WebCenter release features new simplified dashboard views. New usability enhancements and feature walk-throughs also make managing tasks and workflows easier than ever, and simplified deployment means users can now benefit from simpler and easier upgrades to newer WebCenter versions across sites.
AVT SpectraLab XF – This new spectral measurement tool delivers inline absolute color measurement at high press speeds. It measures L*a*b*, density and dot gain on flexible packaging and folding carton applications, comparable with offline devices, but all at point of print for maximum efficiency. With standard design and easy correlation to offline handheld instruments through a special calibration process, it is as simple to use as it is accurate.
"The pandemic has accelerated existing packaging megatrends and added a fresh impetus for innovation," said Jan. "This latest release underlines our commitment to working with customers to develop solutions they need to meet the challenges faced today while anticipating future needs."