"All big things should come in smart packages" is the slogan of Mondi's new marketing campaign for its heavy-duty (HD) corrugated solutions.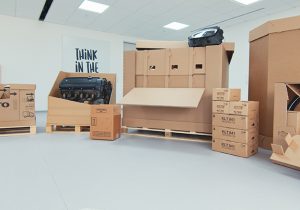 "Our customers have been impressed that a HD corrugated container can withstand a tonne of top weight, or that a corrugated box can safely transport heavy items through hot and humid climates. Once they realise that HD corrugated solutions are a viable alternative, they get excited about all the added benefits of customisation, handling and transport efficiencies. And of course, switching to a lightweight, paper-based, recyclable material helps our customers achieve their own sustainability goals," said Gerald Dörzbach, Sales Director at Mondi Wellpappe Ansbach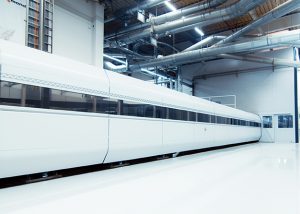 Mondi supports customers in making the switch to HD corrugated packaging, working closely together from initial analysis to design and implementation. Mondi´s new ThinkBox customer engagement centres are providing a dedicated space for collaboration and the development of solutions in the HD and industrial segment. Customers benefit from tailor-made, lightweight solutions that are a perfect fit for oddly shaped or heavy products while increasing the number of items per pack and maximising the use of limited cargo space.
"Shipping large and heavy items is increasingly complex and costly, in addition to the environmental impact. That's why we believe 'all big things should come in smart packages'. Manufacturers could benefit from switching to HD corrugated packaging for reasons of operational processes, logistics as well as sustainability. We want to reach companies who may not have considered the possibility of a paper-based alternative to traditional crates and containers. We look forward to developing customised solutions that not only meet their needs, but are sustainable by design," said Tarik Aniba, Sales and Marketing Director, Mondi Corrugated Solutions.