Landa Digital Printing, last 3rd june announced the appointment of Arik Gordon as Chief Executive Officer.
Landa Digital Printing (LDP), which was spun out of Landa Labs a decade ago, currently employs approximately 550 people, and has begun to penetrate the market with its innovative, game-changing Nanographic Printing® presses around the globe.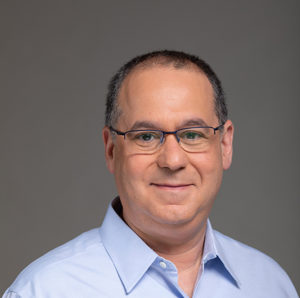 Arik Gordon joins LDP after a successful and significant 18 years at Orbotech. In the past two years, he served as Executive VP of Strategy and Growth at Orbotech, and was responsible for defining and leading the company's future technological growth strategy and its expansion into new markets. He held several executive management positions in the Company's operations in Asia Pacific, and upon returning to Israel in 2013, was appointed President of Orbotech's PCB (Printed Circuit Board) division. Prior to joining Orbotech, Gordon worked for Scitex Europe for four years.
"During his years at Orbotech, I had the privilege of working closely with Arik. I value him as a leader with a broad technological background, who has demonstrated deep business understanding and strategic thinking in every position he has held. Arik has the professional and interpersonal capabilities needed to lead our highly skilled and dedicated team, as we realize our unique and significant business opportunities, and establish Landa Digital Printing as a leader in the world printing market," said Asher Levy, Active Chairman of Landa Digital Printing.
"In 2019, Landa Digital Printing installed its first Nanographic Printing® presses at customer sites around the world and received very positive reinforcement that our products are about to change the printing industry. In 2020, despite the global coronavirus pandemic, we expect to see additional installations worldwide, as demand for our products continues to be robust. We firmly believe that Arik is the right person to lead the company to global success," added Asher Levy.
Upon his appointment as CEO of LDP, Arik Gordon said: "I am delighted and excited to join Landa Digital Printing. Landa has a special and rare combination of groundbreaking technology, revolutionary products, first-rate professionals, and, not least, the potential to lead the trillion-dollar printing industry. As CEO, I accept the mission of leading Landa's talented team in Israel and worldwide to realize the significant opportunity ahead of us".