Thanks to the collaboration with ACTEGA Schmid Rhyner AG, a company which is now part of ACTEGA, world leader in the field of inks and finishes, OMET machines allow to create printed products of superior quality with aesthetic and sensorial innovations. The new OMET X7, in particular, has been designed to meet the most complex needs in this field, both in terms of finishing materials and applications.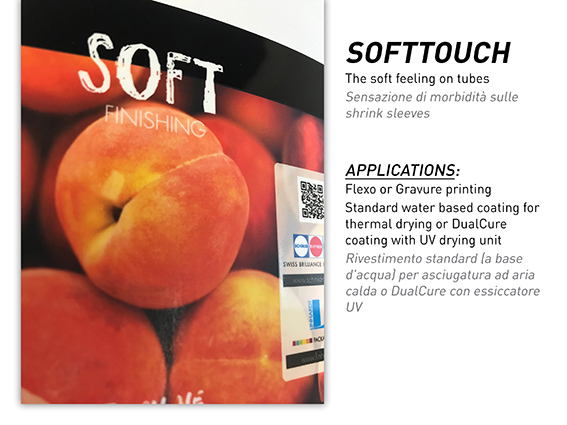 "We transform surfaces into experiences: this is the slogan of our company" explains Dr. Alexander Ossenbach, Site Manager ACTEGA Schmid Rhyner AG "Touch that plays an essential role, because packaging with special feelings arouses our curiosity and emotions. It shouldn't be just functional and good-looking: packaging also conveys a message and describes the product inside it. Shopping is a sensory experience. In over 100 countries, companies of the printing and packaging sector rely on our products: UV curing coatings and adhesives of the WESSCO® brand, aqua coatings of the GALACRYL® family, solvent based products (BRIVIO®) and finally  DIVAR® for digital varnishes based on UV-inkjet technology»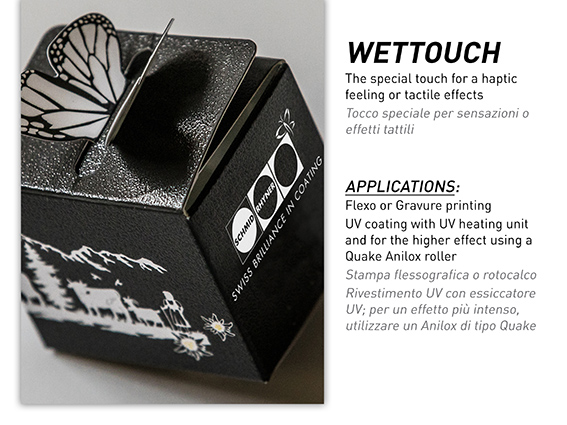 "The market is moving towards new requests and new needs – adds Marco Calcagni, OMET Sales & Marketing Director –. We are very careful to offer our customers solutions that satisfy, and sometimes anticipate, these requests. In September 2019 we presented the new OMET X7 at Labelexpo Europe, arousing a strong interest for the wide range of possible effects achievable on printed products. Thanks to the new and high-performance flexo printing units and to the possibility of having in-line Soft Touch vertical flexo printing units and the OMET Soft Touch rotogravure unit, the use of special effects brings surprising results even on Shrink Sleeve materials".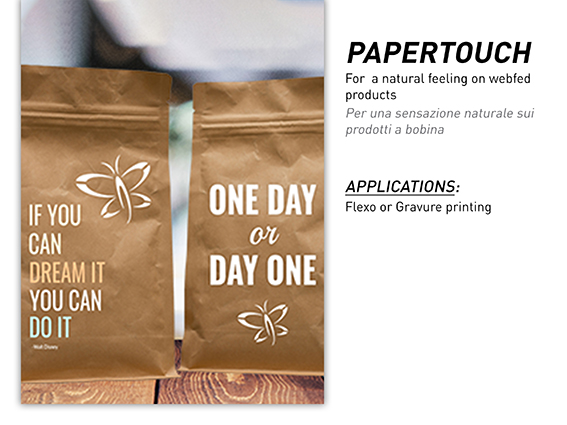 Among the new proposals in the field of inks there are, for example, the POLAR coating, sustainable alternative to hotfoil or metallic effects, and diVar® technology for digital finishing. To guarantee the maximum security for migration, ACTEGA Schmid Rhyner has developed its own EPPI® photoinitiator for low migration coatings, the perfect choice for delicate packaging.
Among the most innovative and appreciated finishes on the market, there are also the tactile effects SOFTTOUCH, WETTOUCH, PAPERTOUCH, the BARRIER coatings for sustainable products, the RAINBOW effect that guarantees safety and attracts attention, and SHRINK sleeves.
See hereunder all other special effects available: