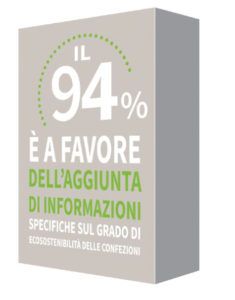 More than nine out of ten Italian consumers (94%) believe that the government should enact legislation aimed at obliging companies to indicate the level of eco-compatibility of packaging of products

Eco-conscious Italians ask for greater transparency on the sustainability of packaging, with 94% of consumers convinced that product packaging should include more detailed information about the sustainability of packaging materials used.
94% of Italian consumers want their packaging to contain more detailed information on the level of eco-compatibility of packaging
The trend is in line with growing public orientation towards sustainability and is supported by the fact that almost half (49%) of Italian consumers have reduced the purchase of products packaged with unsustainable materials and that 9 out of 10 buyers prefer easily recyclable packaging.
With almost half (49%) of Italians discarding products due to packaging, it is clear that producers of consumer goods must do more to meet buyers' expectations.
The most critical range of consumers towards merchants and brands seems to be that of the over 50 years
When talking about sustainable packaging, Italians over 50 years seem to be the most critical towards traders and brands.
By the results of the European Consumer Packaging Perceptions survey, which involved 7,000 consumers in 7 European countries, 66% of Italians aged between 50 and 60 years believe that more should be done to introduce into the market eco-friendly packaging. Moreover, in line with the impact produced by the recent media coverage regarding packaging, faced with the choice between a cardboard or plastic package for the same product, 89% of those interviewed stated that they preferred cardboard.
55% of Italians interviewed and aged between 19 and 29 years said they switched to another brand in the last year due to packaging reasons
However, it is the millennial generation that causes the greatest impact, since 55% of Italians aged between 19 and 29 years said they switched to another brand in the last year due to packaging-related reasons, for example the excessive use of packaging materials and the respective sustainability.
Tax not-sustainable packaging
Italian buyers also support the introduction of a tax to oblige merchants and brands to adopt more environmentally friendly packaging solutions. The proposal met with the approval of most respondents, with 49% agreeing very much to do so and a further 25% saying they agreed. As for the rest, only 12% of Italians declared themselves in disagreement with the packaging sustainability tax.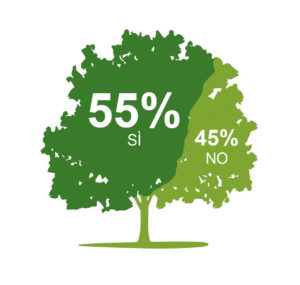 Italy continues to be less "ecological" than other European countries
However, Italian consumers are still a little behind if compared to those of other European countries considering their commitment to eco-compatible packaging. Despite 75% claiming that their purchasing decisions are influenced by product packaging, Spanish consumers (81%), Germans and Poles (77%) are even more likely to base their purchases on packaging's environmental credentials.
Commenting on the study, Tony Hitchin, general manager of Pro Carton, said: "the research highlights the rapid evolution of consumer attitudes since the sustainability debate became current in 2017. Merchants and brands are aware of the need to meet the expectations of consumers and governments in terms of greater and better sustainability of their packaging".