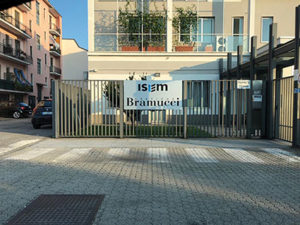 Isem Group formed by the union of Isem and Grafiche Bramucci, two historical Italian cardboard companies, today produces 80 million cases, 9 million boxes in 2 production plants (plus a commercial office in France) employing more than 200 employees. The recent technological innovations provided by BOBST expand the production capacities of Isem which considers the research for high quality as one of its key principles and aims at leadership in the European high quality market.
Isem Group has a very clear strategic vision. The company, thanks to acquisitions, investments in technology, innovative products and customized services to the customer is increasingly a reference point in Italy and Europe, both for the multinationals of cosmetics, perfumery, wine & spirits and for small local businesses. The last two technological innovations supplied by BOBST, MASTERFOIL 106 PR for hot stamping and NOVACUT 106 ER for die-cutting, have expanded the production capabilities of this company, which relies on leading technological partners in respective fields.
Milestones in cardboard industry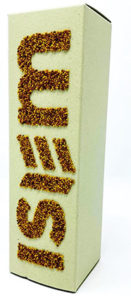 Isem's history, founded in Vigevano (Pv) in 1949 in the footwear district, is characterized by very important strategic steps, decisions that already in the 1960s placed it at the top of the companies in the cardboard converting sector, which at the time saw Isem mainly engaged in supplying of boxes for footwear and shirts. At that time, processes were mostly manual, but Isem as a pioneer decided to install, the first company in Europe in those years, an automatic line for the production of boxes, also supplied for accessories, sheets and toys markets. The growth becomes unstoppable also thanks to the fact that the boxes increasingly assume a marketing role to express the personality of the products contained. In the 90s with the crisis in the footwear market and production moved to Asian markets, Isem seized the opportunity to specialize in the cosmetic packaging sector, and began a collaboration with international brands, demonstrating an organizational and productive capacity capable to meet the high quality needs of these luxury brands. In this case too, growth is sudden, and Isem becomes a reference point for the production of promotional boxes for perfumery, which are used by brands for special occasions and which serve as a prelude to the launch of new products.
Tailor-made services for luxury customers
"Growing at a dizzying pace, over the years, thanks to excellent references, we have also expanded our range of action to cosmetics and wine & spirits market, becoming a point of reference for our customers", says Francesco Pintucci, CEO of Isem Group since 2016, the year in which it became the promoter of an ambitious industrial plan aimed at bringing the company to the top of European market. "Once the quality requirements of our customers were met, I would say it was almost spontaneous to expand the services and we made also the filling of boxes and all logistics management, becoming an important interlocutor for important brands that entrust us not only for printing and production of their packaging, but also for packaging and shipping of the finished product", adds Pintucci, who confirms that in peak times, the workers in the Group's plants can even exceed 500 units.
Product diversification: linear folding cartons and the acquisition of Grafiche Bramucci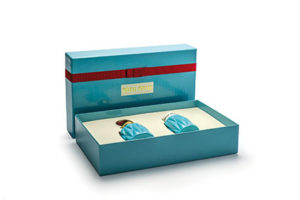 In the industrial plan set up by Pintucci, the differentiation of cardboard converting products also assumes great importance, so the company decides to develop the range of cases, products perfectly complementary to the boxes. "To develop this market segment, which is highly strategic for our production, we started looking for a partner who could perfectly complement our offer. In 2018 takes place what I like to define the perfect marriage with Grafiche Bramucci of Sesto S. Giovanni (Mi), thanks to the total harmony with Francesca Bramucci, to whom I presented my idea to create a Group that could play its own game at European level in the high-end cardboard converting market. I thank Francesca for accepting this challenge, which sees her at the forefront of the Group as CEO of Grafiche Bramucci. The two companies are absolutely complementary and operate within a Group but with their own historical brands", comments Francesco Pintucci. Both are extremely satisfied, because they created a modern industrial group, highly technological but with an artisanal production philosophy and tailored for its customers.
Product innovation from a green perspective: "seedable" packaging
Operating in the cardboard converting industry is already a huge advantage in itself as it allows companies to enjoy a material that is sustainable and recyclable by nature. With an ever greener perspective, Isem has decided to take charge of the design and production in cellulosic materials also of the internal components of the caskets, which were traditionally made with thermoformed plastic, so as to have a 100% sustainable product and entirely transferable in the process of paper recycling. "This is a solution, branded with the name ART-ECO, which, thanks to an in-depth study of Isem design department and long experiments, is characterized by a particular conformation that allows, unlike the solutions proposed by other competitors, to combine aesthetic beauty with perfect product sealing, a technical element of absolute importance", Francesco Pintucci comments. But there is more, in fact, as Francesco Pintucci tells us, the company has recently filed a patent application concerning the production of cardboard blanks to be included in promotional boxes to replace the plastic interiors; a second highly innovative patent application provides for the inclusion of plant seeds in the packaging to give a second life to the package, which in this case can be planted in the ground and give birth to the plants depending on the type of seeds that are used.
Besides, since the application of the seed occurs as a real finishing, if a message or a drawing with the seeds is written on the box, the plants that will be born on the ground will visually reproduce that message or that drawing . "SEED-ART is the name given to this latest eco-sustainable innovation, the result of a long process of experimentation and study by design department of Grafiche Bramucci. We are also planning other replacements of plastic materials with cellulosic materials, if instead the plastic material is indispensable, it must be 100% recyclable", adds Pintucci" to do business today you cannot help but think green: being a leader today, it means being among the main players in a 360 ° improvement through ethics, solidarity and eco-sustainability".
Investments in cutting-edge technology: BOBST MASTERFOIL 106 PR and NOVACUT 106 ER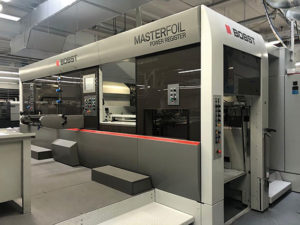 In an industrial process of this level, investments in technology play a fundamental role and also on this front Isem Group has always been at the forefront. In 2019, the management identified the production phases in which it was necessary to intervene to give further impetus to production; Specifically, a new 10-color offset printing machine was purchased and from BOBST a MASTERFOIL 106 PR for hot stamping and a NOVACUT 106 ER for die-cutting, to strengthen the packaging finishing department, which is increasingly strategic at Isem.
"In light of the patents that we have filed and of our desire to propose ourselves with innovative solutions and increasingly eco-sustainable products, NOVACUT 106 ER die-cutter plays an absolutely important role in our production process, able to guarantee technological performance of the highest level", adds Pintucci personally involved in the choice of technological investments. "MASTERFOIL 106 PR is also a very important machine for us, at the moment the top of the range that the market can offer for quality and speed.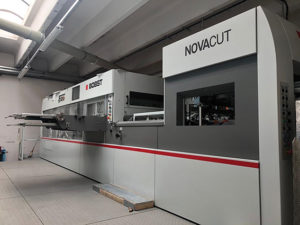 The hot stamping and the reliefs for the products we make are extremely important processes, through these finishing techniques we are able to offer our customers extremely complex solutions thanks to which the packaging stands out on shelves", concludes Pintucci, confirming a good market trend, able to maintain its shares, despite the months of closure of the stores, above all thanks to the relationships of deep partnership and collaboration that the group has established with its customers, who in difficult times have shown to favor more strategic and reliable suppliers, allowing those who, like Isem Group serves these sectors, to plan the future positively.