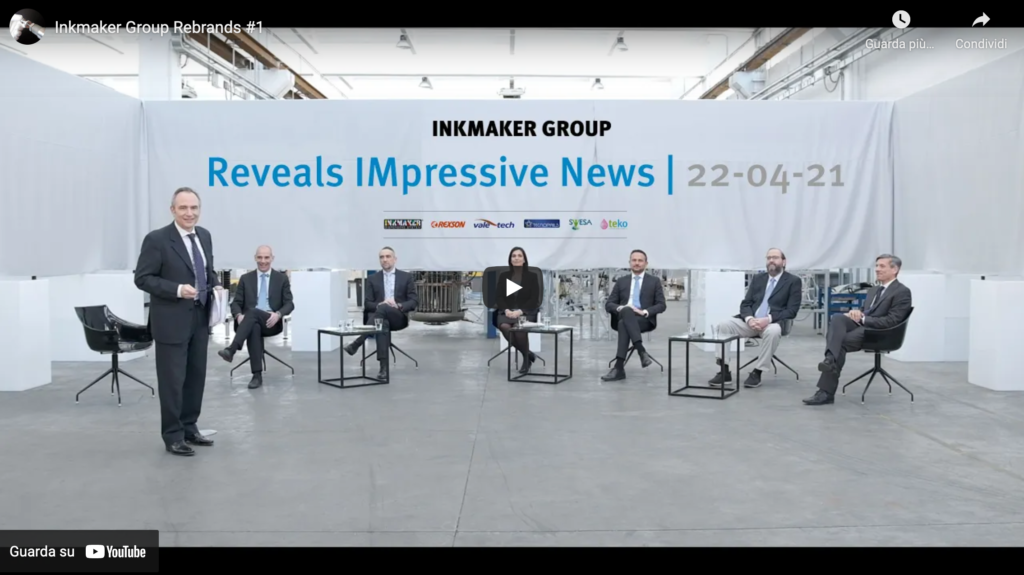 On World Earth Day, a great event saw this historical group of the printing sector standout as a protagonist; in the planning since approximately two years, from Inkmaker Group's headquarters in San Gillio in the province of Turin, IM GROUP, the new entity—through which total solutions for the world of paint, coatings, ink, speciality-chemicals, adhesives and much more will make a global market presence was officially launched.
The transition from Inkmaker Group to IM GROUP for a GREATER  supply chain vision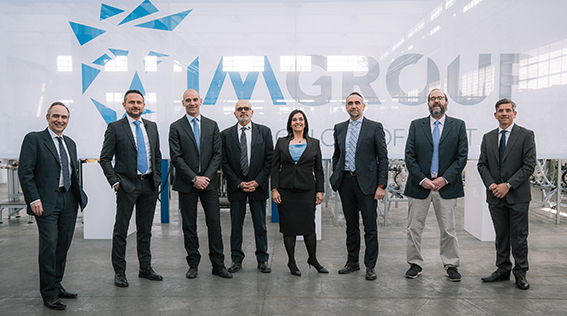 Since October 2019, Inkmaker has invested heavily with the acquisitions of Rexson and ValeTech in the UK, Tecnopails in Italy and, more recently, Swesa in Germany. The strategy behind these acquisitions was to create a complete and reliable supply chain, serving mainly, but not limited to, the ink, paint and coatings industry.
"Thanks to the acquisitions, Inkmaker has grown 25% globally. Taking into account the current challenges caused by the pandemic, we are still proceeding according to plan, in line with our vision. Now, with the IM GROUP brand leading all the others, we expect an exponential growth of all our brands", says Christophe Rizzo, CEO EMEA / Americas, IM GROUP.
A global solution provider where each brand will continue to operate individually
Through the various acquisitions completed in recent years, the Group's strategy was to create "areas of excellence" by dedicating to each a specialisation which could, when required, be united under a single new and strong brand. Each brand will continue to work individually, to assist customers within its markets and when necessary share experiences, offering complete solutions, for example during large engineering projects of "turnkey" plants.
With the restructuring of the individual brands, Inkmaker will focus mainly on ink dispensing and software development; Rexson will focus mainly on paint and liquid ink dispensing, Vale-Tech on dispensing technology for narrow-web and offset inks, both UV and conventional; Swesa will target the food, pharmaceutical, corrugated cardboard packaging, cosmetics and other sectors; Teko will remain in the POS and R&D training sector and Tecnopails will manufacture filling machines.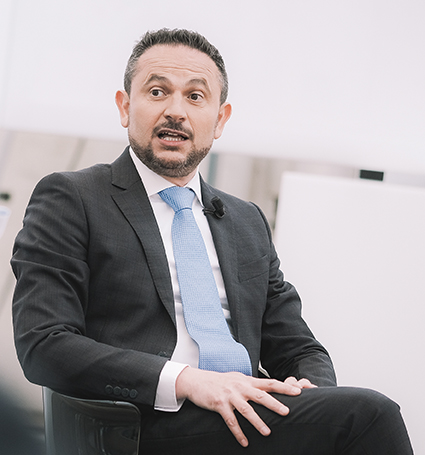 "Seen from the outside, we believe that this decision will bring clarity, from the point of view of our customers, to differentiate our brands and their core businesses. Internally, we will be able to channel our energies on R&D, and develop the various reference areas of each brand, to a greater level," said Gianluca Incerti, Global Commercial Director, IM GROUP. The division of market sectors for each brand was one of the main reasons behind the creation of IM GROUP and will offer an important advantage to differentiate the Group in the global market. Another advantage, which has played a leading role since the first acquisitions, is the legendary Inkmaker software.
The Inkmaker Software, the brain of IM GROUP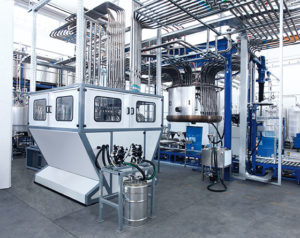 "The Inkmaker software – now known as "IMAESTRO"- was designed entirely in-house by our team of software engineers and has always allowed us to position ourselves as the industry leaders among our competitors; for this reason, it now plays a fundamental role within the global strategy of IM GROUP. We have already expanded our offerings, with the creation of another software called IMPRIMO, recently launched on the market together with the ink transfer system called "Inktrasyst". Three other software are under development and will be presented within the next year", comments Francesco Nesti, Global Director of Software & Automation, IM GROUP.
The expansion of IM GROUP in Asia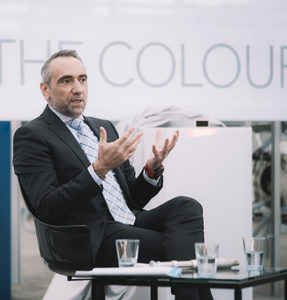 IM GROUP is evolving on all fronts and in all locations globally. "We have expanded our premises in affecting operations Malaysia, to house our Tinting and Engineering brand, Teko together with Inkmaker. We will be opening in Asia Pacific: an office in Thailand. We are gaining market share in Philippines. The big one of course is China, suffice to say that due to our larger premises we can now double the number of standard machines we ship monthly, from an average of 5 or 6 units to 10 units. More importantly, the real added value for us, is the capability to build more complex units, which is where IM GROUP's R&D is investing a lot of resources. Smart factory and Industry 4.0 are driving our growth and when you build complete production lines for a paint and ink company it's important to have enough space to work in total safety", says Roberto Guerra, CEO Asia Pacific, IM GROUP.
Great attention to the environmental impact of products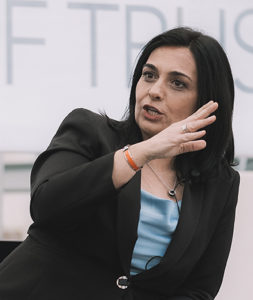 Together with the development of technology, a safe work environment is certainly one of the priorities on the IM GROUP agenda but the Group is also re-evaluating the environmental impact of its products.
"This is exactly the reason why we have chosen to carry out the official launch of the Group today, on the occasion of the "World Earth day"! It is our intention to make our commitment to society unequivocally clear, by adopting sustainable practices for the environment. To put this in motion, IM GROUP, in partnership with Deloitte, is designing a roadmap to reduce our environmental impact, the resources used and the waste produced in order to be able to do our part in reducing pollution and aligning our ethical principles to those of the United Nations Global Compact", says Valentina Cigna, Global Director of HR & President of IM GROUP.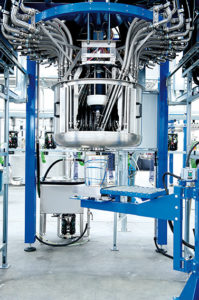 IM GROUP Foundation: because sustainability also passes through solidarity
The Group also has another important news to announce in conjunction with the launch: the creation of the IM GROUP FOUNDATION, to bring activities with a social background in the local communities where IM GROUP operates and to offer career and personal growth opportunities to young people from local communities.
"On a personal level, we have always been very active in these fields, especially in Southeast Asia, working closely with children in need of assistance, through workshops and various activities. Now we will have the opportunity to see these experiences grow and bring them within the IM GROUP", concluded Valentina Cigna, Global Director of HR & President of IM GROUP.
Face to face with Christophe Rizzo, CEO EMEA / Americas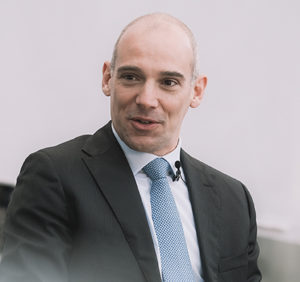 How are you positioned in the printing and converting market?
"In the printing and converting sector we believe we have a market share of 50%. It helps us to be directly present with our companies and branches in different countries. Additionaly over 90% of our customers have remained loyal to our Group.
What are your proposals for printing flexible packaging, labels and corrugated cardboard?
"For each of these three types of market we have dedicated dosing systems.
Since each sector has different needs in terms of production volume, precision, chemical type of product, IM GROUP has developed machines that fully meet the needs for each type of customer. The only constant for all printers is our software".
So is software the heart of your whole strategy?
"Yes, the software is the main part of a dosing system thanks to the various functions it can offer. The Inkmaker software is certainly the most complete on the market and is the added value of our systems. Our "IMAESTRO" software offers various opportunities, such as for example the visualisation of the stock also online, production management in connection with the customer's management system, correction of the formula on indication from the spectrophotometer, 4 different ways of recovering print returns, over 100 reports available. The upcoming news for "IMAESTRO" is the IoT for preventive maintenance and the connection with web ticketing for online assistance. In addition, "IMAESTRO" fully responds to the demands of Industry 4.0, allowing the customer to benefit from the current government subsidies. Finally, being "IMAESTRO", which was developed entirely by Inkmaker's team, it is also possible to respond to the specific customisation requests of our customers".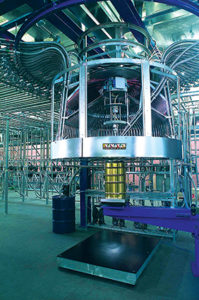 What development plans are planned for the Italian office?
"The Italian office has two factories, one in San Gillio – Turin and one in Piacenza. In both plants, since 1 year now, we have introduced the new SAP management system. We are still in the process of perfecting the processes but the goal is to be able to further increase the quality of our products and the efficiency of our services.
The number of orders in recent years has been increasing and therefore we think that soon we will have to increase the production area. Finally, we have a team of colleagues dedicated to digital innovation to allow our customers to benefit from more solutions from our products".