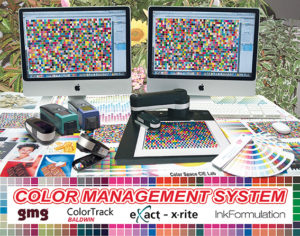 I.C.R. SpA, a graphic Company on the outskirts of Milan, in its more than 40 years of activity has always stood out for the importance reserved for the R&D function, promoting close collaboration with all the companies involved in rotogravure printing: from machinery manufacturers, to manufacturers of inks, adhesives, paints.
ICR's Repro prepares graphic files for all types of printing, not only rotogravure, but also offset, flexo and digital, in order to satisfy the Brand Owner's need to obtain a homogeneous colour result for the various printed materials of the same line, even if made with different technologies.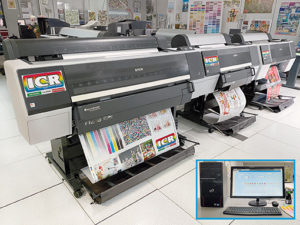 The 3D scanner installed in the department, thanks to a two-dimensional reading combined with the related 3D scanning, allows you to obtain a file for printing with the enhancement of the contrasts and three-dimensional depths.
The different types of engraving that ICR offers guarantee optimal results and rapid start-ups, whether it is metallic inks or very fine text, sophisticated graphics or colours for which high coverage is required. On one hand the electromechanical engraving, on the other the indirect laser engraving offers a wide range of engravings and possibilities to obtain the desired result and have a constant yield throughout the production and for subsequent reprints.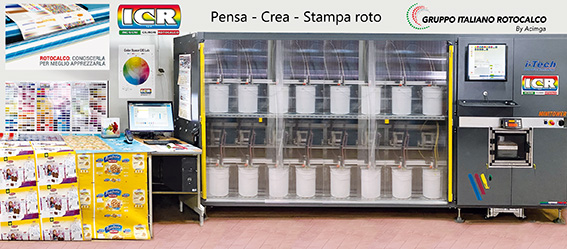 With a view to continuous improvement of the service, the new Color kitchen has been operational in the ICR proofing department since the beginning of 2020. The station is interfaced with the Ink Formulation software for the formulation of the inks and in a bidirectional way through the Color Track software with the repro where the colours and their drops are defined in a univocal and digital way. This allows a faithful realization of the "digital" colours on the proofs. One of the main services of the company has always been to provide print proofs aligned with the digital proof approved by the customer. Today this last installation closes the circle, allowing ICR to use the same colour recipes that the converter uses in its printing department: digital colour proofs, cylinder proofs, which we remember being a simulation of the customer's print, and printed sample, thanks to the colour digitization, are aligned with each other, all for the benefit of reliable, fast print starts, with minimum waste.
This new service is highly appreciated not only by the flexible packaging market but also by the decorative sector of wood and leather finishing, in addition to tablecloths, where most of the work is made in Pantone, it is therefore even more important that the colours used in the digital repro is aligned with the final print result.
The whole process is managed through the Color Management System, where the Color kitchen with its Ink Formulation software has been seamlessly integrated to complete the workflow.