I&C-GAMA has signed an agreement with BFT Flexo for the integration of GAMA viscometers in the inking and washing system of BFT Flexo, suitable for both flexo and rotogravure press machines, for any application with water based ink, solvent and varnish.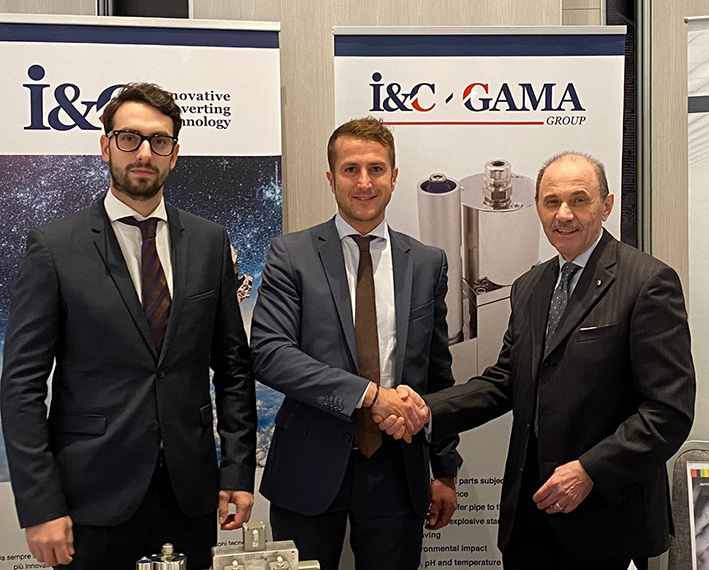 The washing cycles of the BFT systems are fast and accurate at every colour change and ensure a deep cleaning of the anilox cells. The addition of the viscometer will grant the advantage of offering the customer  a unique system, including inking, viscosity, pH and temperature controls, and finally washing. Furthermore the system guarantees the internal cleaning of the viscometer sensor.
No more machine stops for pump adjustment and viscosity check: just press a button on the touch screen. The BFT Flexo inking and washing system is automatic and programmable and integrates the GAMA viscometer, which is also automatic, to offer a unique completely automated system.
"This partnership helps to increase the performance of both products, to offer printers a solution to speed up production, improve print quality, reduce waste, all with a very easy-to-use system, which also allows the recover of residual ink ", comments Simone Bonaria, Chief Operating Officer of BFT Flexo.
"We believe it is a great opportunity to offer the benefits of ink, pH and temperature control to an increasing number of converters. We are particularly interested to reach the cardboard industry, which more and more needs to improve its printing quality", confirms Sante Conselvan, Commercial Director of I&C-GAMA Group.