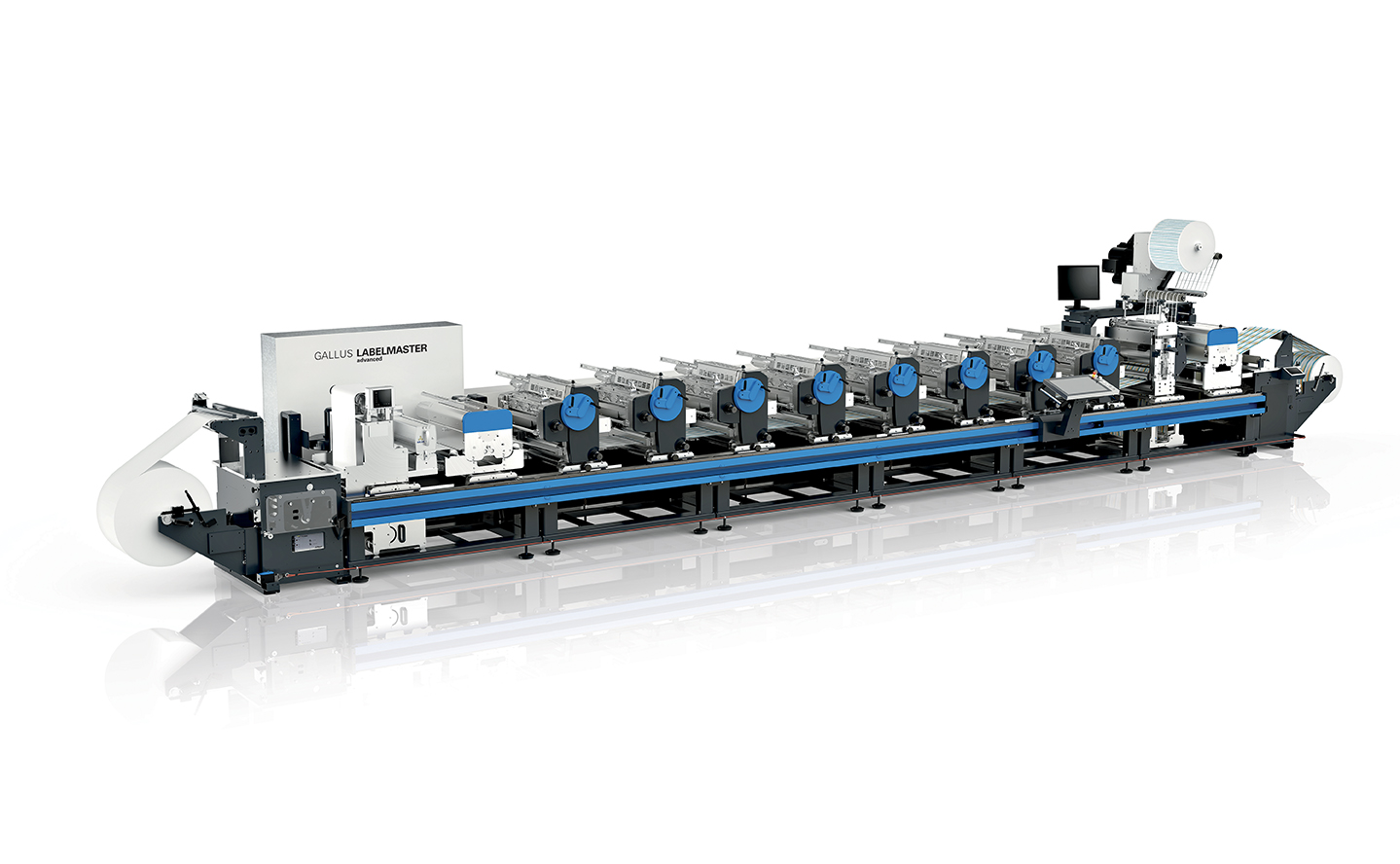 Under its motto for the event – "Powered by Your Trust" – the Heidelberg/Gallus team will be exhibiting a wide range of label printing presses equipped with new functions that enable customers to benefit from higher quality standards in digital embellishment, produce variable print applications, and improve productivity in conventional label production. In addition to the premiere of the new Digital Printbar – a digital embellishing unit designed specifically for opaque white – the showcase in Brussels will also include live demonstrations of a new quick-change die-cut unit on the Gallus Labelmaster Advanced. Further highlights on the Gallus Labelfire digital label printing press will include fully variable data printing (fVDP for short) and the Digital Embellishment Unit. Gallus will be exhibiting at Stand B28/C31 in Hall 5.
"Digitization is now also part and parcel of label production. The Heidelberg/Gallus team will be fully embracing this trend at the upcoming Labelexpo Europe 2019 with a view to showing existing and potential customers new ways of maintaining and further improving their competitiveness in the age of digitization," explains Christof Naier, General Manager Label Business at Heidelberg/Gallus.
Launch of the Digital Printbar
Gallus will be using Labelexpo Europe 2019 to unveil the new Digital Printbar, an inkjet printing unit designed specifically for digital insetting of highly opaque, digital white. With a printing width of 430 millimeters (17 inches), the new, shiftable Digital Printbar benefits from inkjet-based digital print technology and achieves an opacity to rival that of conventional screen printing.
The new Digital Printbar will be showcased on the Gallus Labelmaster machine system but can easily be integrated into other systems such as the Gallus Labelfire or Gallus RCS 430.
One big advantage of this technology is its impressive flexibility. If different languages are required, for example, no additional hardware is needed for this type of insetting. Depending on the job requirements, this new digital embellishing unit can be a highly cost-efficient alternative to conventional embellishing methods. The printbar has a touchscreen interface for intuitive operation. It also benefits from quick and easy integration into the workflow via Ethernet or USB. Consequently, the Digital Printbar maximizes the process flexibility of label printers and processors during label production.
Gallus Labelmaster with a new, rotary quick-change die-cutting unit
Change die-cutting formats in under a minute – Gallus is premiering its new rotary die-cutting unit at Labelexpo, a solution that supports fast format changes. Visitors to Brussels will be able to witness the fastest ever change of die-cutting format in the company's history in live demonstrations on a Gallus Labelmaster Advanced equipped with the new Rotary Die-Cut Unit Quick, a fully rotary front-loading die-cutting unit.
Gallus Labelfire trains the spotlight on digitization with "Your Smoothie" labels
Gallus will be using the "Your Smoothie" campaign to demonstrate fully variable data printing (fVDP) with the Gallus Labelfire at Labelexpo. The design of a self-adhesive label changes while printing is underway according to the type and number of ingredients, meaning that each label is different from the previous one. The possibilities of the Gallus Labelfire's digital unit combined with the fully variable data printing option to cover every possible requirement.
Industrial variable data printing (iVDP) is no problem either with the Gallus Labelfire. Operators can use this digital label press to print even very small batch sizes as well as items including bar codes, 2D codes, and serialized or personalized labels, which are in ever greater demand. Moreover, the Gallus Labelfire hybrid label printing system gives label printers the flexibility to combine additional conventional printing and embellishing processes such as flexo, screen-printing, and cold-foil embellishment with the possibilities of digital printing.
Gallus Smartfire – the perfect introduction to digital label printing
As an integral part of the digitization campaign, the Gallus Smartfire digital label printing press will also be on show in live demonstrations at Labelexpo. Ideal for short runs that are constantly changing, this press is a cost-effective, professional solution for anyone who is looking to move into digital label printing.
"Powered by Your Trust"
In addition to discovering the latest wide-ranging possibilities of digital printing and embellishing, visitors to the Gallus stand at Labelexpo Europe 2019 (Stand B28/C31 in Hall 5) will also be able to see for themselves exactly what the Gallus machine systems can do at all levels – whether purely digital, hybrid, or conventional. The presentation will be rounded off by the latest Screeny printing plates used with the Gallus Rotascreen system solution and the Phoenix UV LED direct imagesetter from Heidelberg.