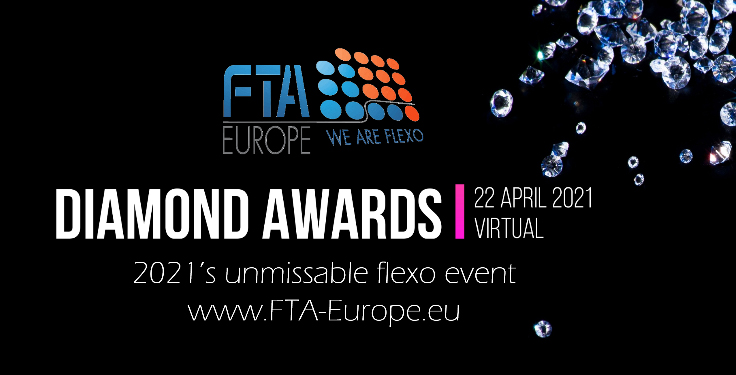 FTA Europe is pleased to announce that registrations are now open for the Diamond Awards. The registration page can be accessed here.
FTA Europe looks forward to hosting you for this historic virtual Diamond Awards to celebrate the best of the best in flexo printing in Europe and internationally, networking with a global audience and of course be part of the only flexo event during 2021.
The winners will be announced during the live show on 22 April. You can already check out the finalists here.
The event platform and networking opens on 22 April at 17:30 CET, with the show starting at 18:00 CET. In addition to the Diamond Awards platform, a Vimeo link will be made available to people who have registered and via LinkedIn (recommended for big screen viewings). Following the show (around 90 minutes) the networking platform will stay open.
It is a totally open and free event.