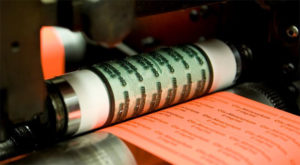 FTA Europe is pleased to invite flexographic printers to be a key part of our project on developing a standardised test form which checks the quality of flexographic printing presses.
"We would like flexo machine operators to complete a short survey, that takes no longer than 5 minutes to complete, answering questions related to their machinery and the checks they currently perform. The results of this survey will help the project team to pin down the most important aspects for a new standardised, European test form", says from FTA Europe.
A standardised test form for printers will help them with things like comparing the quality of different presses, evaluating technical features, detecting defects, and verifying output quality.
The team of experts includes all the key machine suppliers in Europe, as well as printers and flexo experts.
The survey is available in English, Dutch, French, Italian and Spanish, and can be accessed here: FTA FLEXO SURVEY