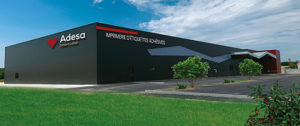 Founded in 1963 in Paris, the company Adesa Etiquettes Adhésives has been a point of reference in the sector of the adhesive labels for 3 generations. Located in the Gard region, its headquarters of 7200 sqm host an experienced team ready to satisfy any need of the market thanks to a diversified and innovative machine equipment (digital  screen printing, flexography, finishing and cutting). Its production covers all sectors of adhesive labels: food, pharmacy, cosmetics, perfume, industry, paint, hygiene or automobile. Ludovic Martin, Adesa Chief Marketing Officer tells this story of success in this interview.
When did Adesa start its business and how did it grow over the years?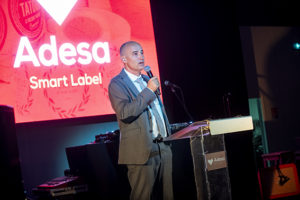 "Adesa was founded by Bruno Carugati, owner of Gravimpress (manufacturer of non-adhesive labels) and his son, Alain. From 1963 to 1974, the company grew in Paris, then Bruno and Alain Carugati decided to move to the South of France, close to the city of Nimes. Most of the employees followed the company, and settled down in the South of France.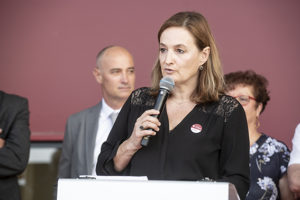 At the end of 90s, the third generation of the Carugati family (Chrysé Passebois and Brice Carugati, Alain's children) started to lead the company towards the digital era. In 2019, the company moved to a brand new factory, a few kilometres away from the original location".
Which were the milestones of your company's development from the market's point of view?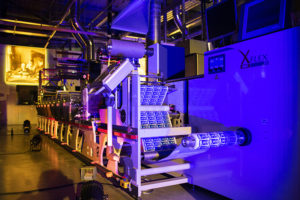 "The move to South of France was planned to get closer to winery producers. In 2001 Adesa was one of the first Label printers in the world to deploy HP Indigo digital printing technology (WS4000). In 2009 there was the acquisition of the French company Coquelicot, specialized in luxury packaging, and in 2014 the eCommerce B2B platform, AdesaWeb, was launched.
In 2017 Adesa launched the eCommerce B2C / B2B platform Smartlabel and in 2018 one of the first web-to-print store on Amazon. In 2019 we launched also an API dedicated to automated manufacturing of labels & stickers, and we moved to a new factory.
How and when did you first become aware of OMET equipment?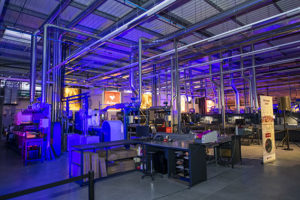 "In 2017, we decided to renew our entire flexo machine park. OMET was on the list, we did a benchmark and OMET won. In 2018 we bought an OMET X5 9 colors and in 2019 an OMET X5 8 colors".
Why did you decide to invest in OMET technology and which other manufacturers did you consider?
"We considered majors manufacturers and the choice was based on quality and price, it's quite usual".
How is OMET's equipment helping to develop your business?
"The two OMET machines enabled Adesa to grow in the food and cosmetics markets, where large runs of label orders are required, at high speed and with high expectations of color consistency".
What type of work are you producing?
"We are producing various type of works on our OMET machines, mostly labels for agro-industry (salt, spices…) or cosmetics (perfumes, creams…)".
What kind of substrates are you using?
"We print on papers, polypropylene or PE substrates".
Which other machines do you have in your factory?
"We own 3 HP Indigo presses, 1 Durst inkjet press, 3 laser cutting machines, 1 screen printing press, 1 hot foil machine and various finishing systems".
How many people work in your company?
"More than 75 people are working today in our company. Our facilities cover around 4000 square meters, with 600 square meters currently occupied and 600 square meters ready for future offices".
How many labels do you produce each year?
"We produce more than 500 000 000 labels per year, and we are able to print and ship more than 150 orders per day, with very short run. We're able to provide next-day delivery on the Internet, through our www.smartlabel.fr website".
What are your future plans?
"We plan to strengthen our position on digital environments, through our eCommerce platform and via our APIs. We also plan to develop our commercial presence in the South of France to empower our growth".