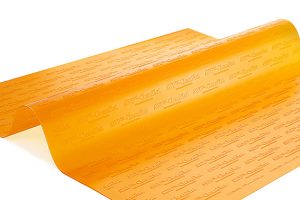 Asahi Photoproducts, will be exhibiting at the upcoming Fachpack event. At the show, Asahi will be located in Stand 7A307 and will present the European debut of its new AWP™ CleanFlat FlatTop out-of-the-box water-washable flexo plate with CleanPrint technology, and display its full range of CleanPrint plates. Asahi CleanPrint plates are available for a wide range of applications and substrates and have been specifically developed by Asahi chemical engineers to transfer the remaining ink to the printed substrate, reducing press stops for plate cleaning while delivering exceptional consistent quality throughout the entire run.
"We are excited to be attending our first in-person event in Europe since the start of the pandemic, and are looking forward to presenting our line of CleanPrint plates, especially the AWP™ CleanFlat water-washable FlatTop plate that will make its European debut at the show," said Philip Mattelaer, Head of Sales. "Increasingly, flexographic printing operations are looking for more sustainable platemaking processes as focus increases on reducing their carbon footprint. Asahi's line of CleanPrint plates ticks all the boxes in this regard."
The Asahi AWP™ CleanFlat FlatTop plate with CleanPrint technology is used out of the box with no special workflow or equipment required. CleanFlat plates are compatible with standard workflows including UV bank light tubes, UV LED or FULL HD exposure systems as well as modern microcell screening technologies to ensure the highest level of quality and consistency throughout the print run.