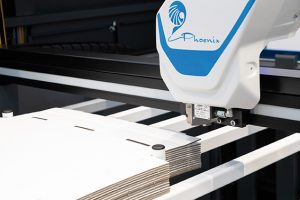 F Service Automation, a leading Italian company in the cardboard converting and gluing sector will participate in the fair by presenting the new model of Phoenix® gluing plotter, an even more performing version characterized by a fresh and captivating aesthetic, specially designed to produce floor and counter displays, pall boxes, crowners.
"In cardboard converting and box factories, gluing and packaging are the last part of the production process, for this reason gluing is always under stress because it reflects delays in work design, prototyping, printing, die-cutting or cutting with plotter. Very often, when the floor or counter display, the totem, the pall box, the case or the snap-bottom box arrive at gluing department, they have already accumulated several hours or even days of delay for delivery of the material to the customer.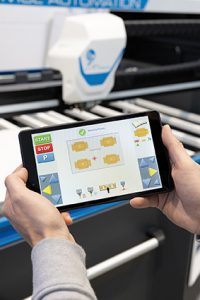 Gluing plotters by F Service Automation deposit hot glue and cold glue automatically, leaving the operators only to assemble or close the parts with the glue already deposited. This absolutely halves gluing times and, in many cases, it is possible to increase production up to 300-400%", says Francesco Sorbera, owner of Calenzano (Fi) company.