The European Offset Packaging Value Conference saw industry experts, customers, and the trade press join with Agfa to hear how growth opportunities in packaging can be turned into a competitive advantage with new sustainable solutions; the event was held on 29th November at Quartier Papier in Brussels, Belgium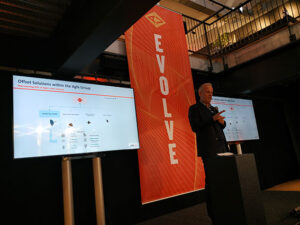 It was last August when, within the framework of its transformation process, the Agfa-Gevaert Group signed a share purchase agreement with Aurelius Group for the sale of its Offset Solutions division. Under the terms of the agreement, Aurelius Group acquired the Offset Solutions division at an enterprise value of 92 million Euro. Offset Solutions division is a global supplier to the offset printing industry, offering commercial, newspaper and packaging printers integrated prepress and printing solutions. Both parties aim to complete the transaction in the course of the first quarter of 2023.
First speaker of the day was Frederik Dehing, VP Sales & Service, reiterated that Agfa decided to sell its Offset business to build a path towards a future as a robust B2B player in growing segments converging around R&D and innovation.
Agfa Offset Solutions is intensifying the focus on the packaging segment because it is a growing and resilient market and besides Dehing said that offset will remain the dominant printing technology in the coming 5-10 years.
Dedicated to sustainable solutions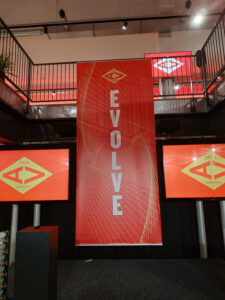 Sustainability was a recurring theme throughout the day with speakers emphasizing how implementing Agfa's ECO3 solutions can reduce cost and help limit the carbon footprint of packaging production.
Customers also gave emphatic endorsements of Agfa's ECO3 solutions with testimonials explaining the economic and ecologic gains that can be achieved in automating plate handling with new robotic technology and lower ink consumption with advanced software solutions SolidTune and SPIR@L.  "The sustainable solutions we offer within the ECO3 framework can leverage opportunities in packaging by addressing the pain points for offset printers so they can gain that crucial competitive advantage, but equally importantly as innovation, we work closely with our customers to support them so they can achieve the best possible TCO", said Guy Desmet, Head of Marketing Offset Solutions.
Looking to the future
The success of the Value Conference and the excellent feedback from the attendees have proved the need for industry events that provide real value by taking a more holistic approach. "As the first in a series of Agfa events dedicated to the vibrant and growing packaging market, we have now established a forum for discussion and knowledge sharing that we can evolve for the future benefit of all our customers; the inaugural conference was created by the Offset Solutions division, which will soon become a standalone business with a new name, as ownership transitions to Aurelius Group are going on very quickly", commented Joan Vermeersch, VP Marketing and Technology.