Esko has announced the planned sale of its Kongsberg digital finishing business to OpenGate Capital, subject to any applicable information and/or consultation with employee representative bodies under applicable local law.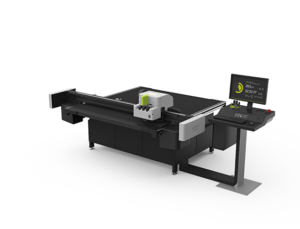 The planned sale includes the original research and development facility in Kongsberg, Norway and the production facility in Brno, Czech Republic. OpenGate Captial is a private equity firm headquartered in Los Angeles, California, with a European office in Paris and investments on five continents.
"Esko is concentrating our efforts on delivering end-to-end workflow solutions for our customers across the packaging supply chain: from brands to premedia to packaging printers and converters. With a sharpened focus, we can accelerate our delivery of integrated software and hardware technologies to help our customers digitize, automate, and connect their operations so they can realize the growth and efficiency that digital transformation offers.  I am confident that OpenGate will be a strong, strategic home for Kongsberg, and that the employees who will transfer with the business will thrive in their new home," said Mattias Byström, President of Packaging and Color Management Companies Pantone, Esko, X-Rite and AVT.
Kongsberg was founded in Norway in 1965, and Esko (then Barco) purchased Kongsberg in 1998. Customers with Kongsberg systems can expect business as usual, since most of the employees who currently serve them would continue to do so as part of the new stand-alone business. Reseller relationships would also be transferred to Kongsberg PCS, meaning customers who purchased Kongsberg tables through resellers would also benefit from uninterrupted relationships.
The new Kongsberg PCS company would be led by Stuart Fox, future President of Kongsberg PCS. Stuart is one of many seasoned digital finishing experts moving from Esko to outfit the Kongsberg PCS leadership team. "We are excited about this change and the new opportunities it brings for Kongsberg to accelerate growth with new customers," remarked Stuart.
OpenGate Capital sees opportunities for growing the Kongsberg business beyond packaging applications, expanding the product offering and growing the tooling and consumables offering.