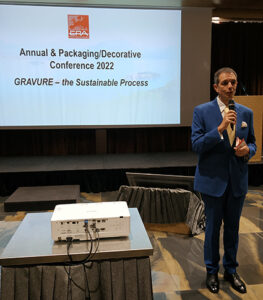 Last September the European gravure industry met at ERA's annual Conference in Baveno. The event was held in conjunction with the ERA General Assembly which elected Davide Garavaglia, CEO of Bobst Italia, as new ERA President. About 100 delegates participated at the conference on 22 of September to discuss the current challenges for the gravure industry. One of the main themes was the sustainability of the gravure process: the results of a study from the University of Leipzig were presented which show that the reusability of gravure cylinders gives gravure printing an ecological advantage and improves its sustainability compared to other processes.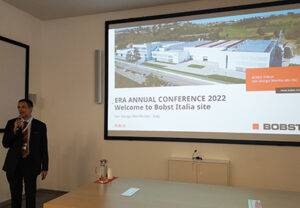 The event concluded with a visit to the plant of Bobst Italia in San Giorgio Monferrato where Bobst demonstrated modern and advanced press technology in their impressive competence centre.
Since the conference took place at a short distance from Bobst Italia, it was easy to organize the visit of Bobst center of excellence for gravure, coating and laminating technologies. Many ERA participants took the opportunity to visit the company's production plant and competence center.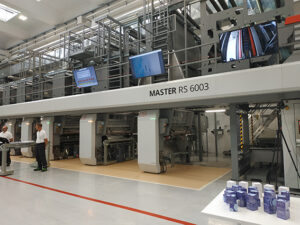 The visit provided an additional hint to discuss the latest developments of the gravure process for flexible packaging applications, in terms of both printability of new recycle-ready mono-material substrates, and printing methods. Indeed, the demonstration on a gravure press of the RS 6003 platform was a job printed with gravure oneECG Extended Color Gamut technology.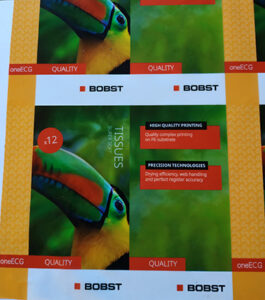 "Today we demonstrated the capabilities of oneECG printing at the unprecedented speed of 600m/min on MDOPE, as further proof that today's gravure has the credentials to be a strong player in the packaging industry's ongoing transformation", said Davide Garavaglia.