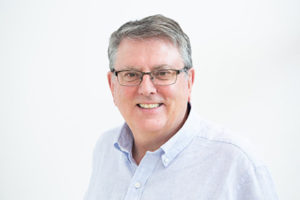 Today is Earth Day, the most important international event relating to the themes of sustainability and protection of the environment and our planet, being celebrated all over the world. Pro Carton, the European association of carton and paperboard manufacturers, tells us how fundamental the European paper industry is to the functioning of the supply chains linked to paper and board production, starting with the circular economy and forests, a symbol of the fight against climate change.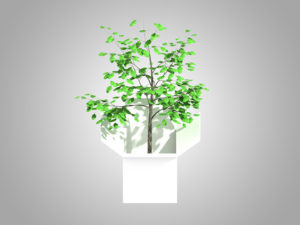 Nevertheless, myths about paper are hard to swallow: one of the most common is that it is the cause of deforestation. In fact, it is one of the most sustainable and recyclable materials in the world. The paper and forest industry contributes to keeping Europe's forests healthy through the purchase of timber and pulp (certified and from sustainably managed forests), so much so that between 2005 and 2020, Europe's forests grew by 58,390 km2, an area larger than the Netherlands and equivalent to 1500 football pitches of forest growth per day. Sustainable forest management therefore creates a virtuous circle that reconciles economic, environmental and social aspects, ensuring the life of the forests for future generations. From tree to paper to recycling, the life cycle of paper is one of the most environmentally friendly of all materials used in the world. Cardboard – a material used for packaging in a variety of sectors, from food to pharmaceuticals – is derived from wood fibre and is therefore a sustainable material that makes packaging environmentally friendly.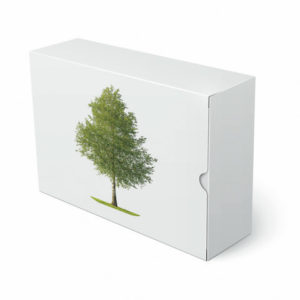 The collection of paper from sustainably managed and certified forests is strictly controlled, thanks to a wide range of certifications. As well as providing a renewable source of wood, forests are valuable allies in absorbing CO2, producing oxygen and reducing soil erosion.
The entire cardboard production cycle is circular and sustainable, and the paper industry's own production process is based on the use of clean technologies: Italy, for example, is a leader in product certification through the European Ecolabel, a label that attests to a product's ecological excellence.  As far as recycling is concerned, paper and paperboard can be recycled and reused up to 25 times or more!
So there are many reasons to prefer cardboard to other materials. As a result of the European Single Use Plastics legislation and the long-standing conversion of many companies to more sustainable materials, by 2021 we should have 4.1 megatonnes less plastic and 68% less CO2 in the air. According to a report published by Material Economics, 25% of the plastic packaging currently in use could be replaced by paper and cardboard.
"Consumers are becoming increasingly conscious of product packaging and more and more brands have realised the potential of carton and are moving towards more sustainable and environmentally friendly packaging of this type," says Tony Hitchin, Managing Director of Pro Carton. "Pro Carton has always been at the forefront of raising awareness of the benefits of cartonboard and paperboard, a material that is biodegradable, compostable, recyclable and renewable. These four virtues make paper and board the key players in achieving sustainability goals."