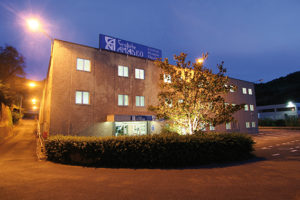 An AccurioLabel 230 by Konica Minolta for Grafiche Amadeo, a Ligurian typography based in Chiusanico (IM), to satisfy the demands of small and medium-sized labels: thanks to this new cutting-edge machinery, Grafiche Amadeo can produce high quality labels in a very short time and on many different substrates, from paper to PET, without treatment
Grafiche Amadeo is a full cycle lithographic company, founded in Imperia in 1980 by Giovanni Amadeo. The company carries out all stages of production internally: from prepress to printing, up to binding. It also offers IT services such as the creation of websites, Apps, Virtual tours, Software, Seo, photo shoots and more.
Today the company is managed by Giovanni's children, Marina, Roberto and Claudia. The company employs 28 employees (all on permanent contracts) divided into the various departments of: graphics, IT, prepress, printing, binding and packing, administration and accounting. In September the new operator for Konica Minolta's AccurioLabel is starting his job.
A careful listening to the market always gives good results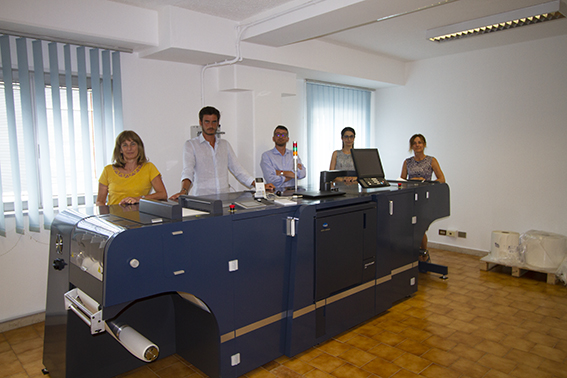 Grafiche Amadeo started its business by dedicating itself to sheetfed offset printing of catalogs, commercial printed matter and brochures. In 2014, aware of the importance of the diversification of the services offered, alongside this production the first flexo, an Omet X2 370 6 UV colors with cold foil has been acquired. As explained by Andrea Delfino, grandson of the founder and now head of web printing department, "initially we had two options: to enter the label or the corrugated cardboard sector and we opted for the first choice. Time has proved us right: in fact, after only two years, we installed the second flexo, by Omet again, an X2 370 8-color UV with double lamination, printing on the back of the label, on substrate and punching of labels in line.
With Konica Minolta customized labels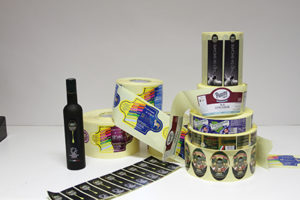 And once again the needs of the market determined the technological choice of the company. "We have more and more requests for short runs and customized labels and, after careful consideration, we chose Konica Minolta's AccurioLabel 230: we needed an entry level solution with a good price-quality ratio. Important to us were the print quality, the absolute color consistency guaranteed by the image density control technology and advanced color management tools, the ease of use and productivity ensured by its speed, 23.4 m/min", explains Andrea.
To purchase the machine were used the financing opportunities offered by the Industry 4.0 program. The connection with the management software of Grafiche Amadeo is not a problem, since it is created internally in collaboration with Konica Minolta.
Customers are enthusiastic and the company had already received orders even before the machine was operational. "Furthermore", Andrea explains, "thanks to the installation of this equipment we have the possibility to print digitally the shorter runs, using flexo printing for longer runs".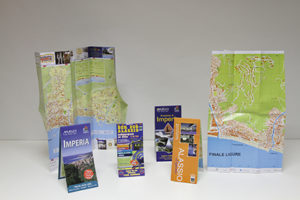 The fact that AccurioLabel 230 can print on paper and film (PP, PET, YUPO) without the need for pre-treatment was a determining factor in the choice of Grafiche Amadeo, above all because in this way the company can use with the new machine the same materials used with flexo machines. In addition, with the versatility of AccurioLabel 230 you can also print a mockup to show to the customer before the final run.
Andrea's balance is absolutely positive: "we are very satisfied and confident, we have always invested in cutting-edge equipments, recently also in folders, cutting machines and in an air conditioning system in the engine room, always trying to keep up with continuous technological progress. Our customers are loyal and constantly growing and we are convinced that with digital printing they will increase further, because we are able to offer labels in small quantities and with excellent print quality, at competitive prices without having to bear the cost of plates".