BOBST will open the doors of its headquarters near Lausanne, Switzerland on November 6 to host its first PACKAGING MASTERCLASS for brand owners and retailers. A team of experts will provide a high-level overview of packaging production technologies from design to the final product, covering topics such as consistency, sustainability, time-to-market and e-commerce. The discussions will cover both printing and converting, and a range of digital and conventional technologies for labels, flexible packaging, folding carton and corrugated boxes.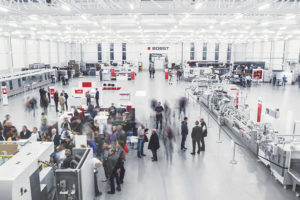 "The role of packaging is changing faster than ever before, and the way brands design, pack and distribute products is constantly evolving," said Paul Stoudmann, Strategic Business Development, BOBST. "BOBST has been a pioneer in packaging innovation for decades and we pride ourselves in understanding the market and our customers' challenges and needs. That's why we feel brand owners can gain a lot from this all-day event, covering the full spectrum of packaging production."
The PACKAGING MASTERCLASS is aimed at brand owners or retailers in any department (e.g. procurement, marketing, brand management, R&D) who may be relatively new to the role or to the world of packaging, and want to have a good insight into the industry. It will provide a high-level, non-technical and non-commercial overview of packaging in a single immersive day. Attendees will interact with the experts and will have the opportunity to visit the impressive BOBST Competence Center to see some of the latest innovations in action.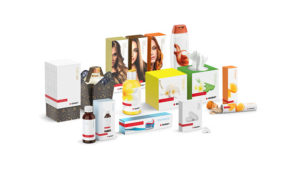 "We are looking forward to sharing some of the solutions that fulfil today's need for flexibility, agility, customization and quality," said Mr Stoudmann. "In the space of one day, the Masterclass provides a toolbox for finding solutions to your packaging challenges, from concept to the final product."