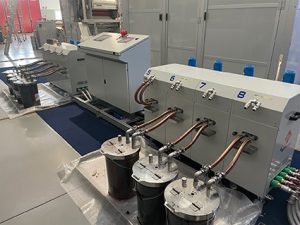 BFT FLEXO will be showcasing at Print4All Hall 9 – Stand E22 its latest inking and automatic washing systems for the printing industry. Special attention will be paid in particular to the latest version of the GT1-PP automatic inking and washing system with its new consumption control module.
The latter is a topic that has prompted the Monferrato-based company to develop a dedicated kit to be applied to both new and existing systems. This module can precisely monitor consumption of energy, such as electricity and compressed air, as well as ink and solvent/water used to produce the job order. This way it will be possible at last to truly express the cost of many variables of the print job and that previously were only estimated, with a large margin of error.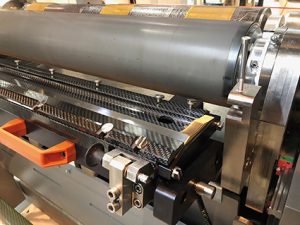 BFT CARBON, on the other hand, will be presenting the latest in carbon fibre doctoring chambers dedicated not only to the flexographic world, but also to offset and rotogravure. On this occasion, the latest doctor blade chamber models dedicated to the corrugated sector will be presented, ready to be quickly installed on the machines of the most popular manufacturers. Also, for the corrugated sector, visitors will be introduced to the new conversion package, capable of transforming rubber roller printing units into doctor blade chamber units on ceramic anilox. This conversion allows obtaining excellent printing performances, able to perform printed jobs that previously could not be carried out on this type of unit (barcode, qr-code, and so on).
Additionally, thanks to the collaboration with BFM based in Solbiate Olona (VA), it will be possible to organise visits to their demo centre during the days of the fair to view the latest version of the Sirio S Plus flexographic printing machine stack, equipped with BFT Flexo systems.