Leading UK converter of high-quality labels and shrink sleeves, Berkshire Labels, has installed the first 17" (430mm) Mark Andy Performance Series P9E at its manufacturing facility in Hungerford, some 100km west of London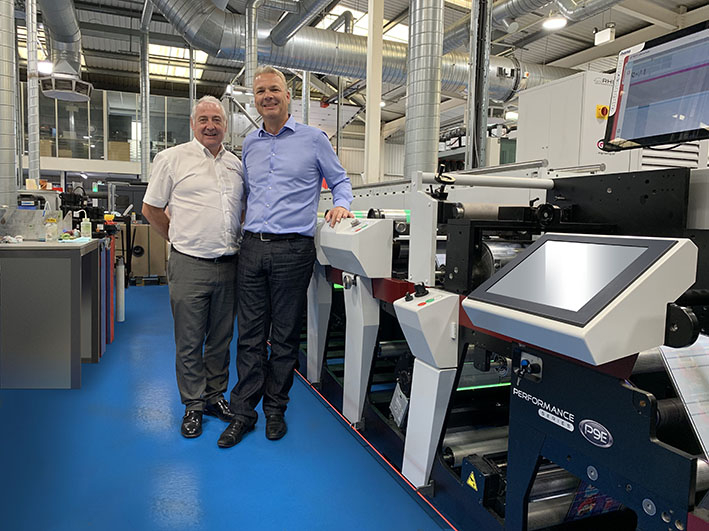 This machine is the latest model in Mark Andy's range of Performance Series flexo presses and is designed for specialist film applications as well as traditional label converting.  It joins a 17" Mark Andy P7 installed in 2017 and three other 13" Mark Andy presses at Hungerford.
Berkshire Labels' Managing Director, Paul Roscoe, explained the latest investment programme.  "First of all, we decided that 430mm is the best size for us; the P9E with its independent servo driven anilox roll gives us more flexibility and higher production speeds across all substrates."
Considered Mark Andy's flexo flagship, the P9E is almost 30% faster than P7 stablemate on the same job, according to Roscoe, making it a highly efficient production tool.  Chosen initially for its ability to grow Berkshire's shrink sleeve business, the new press is in fact handling a good mix of work.  Currently the volume of paper and film-based substrates used at Hungerford is roughly equal, with film growing faster, and although well equipped with digital print and converting technology, Berkshire Labels still estimates that flexo production accounts for 60% of its business.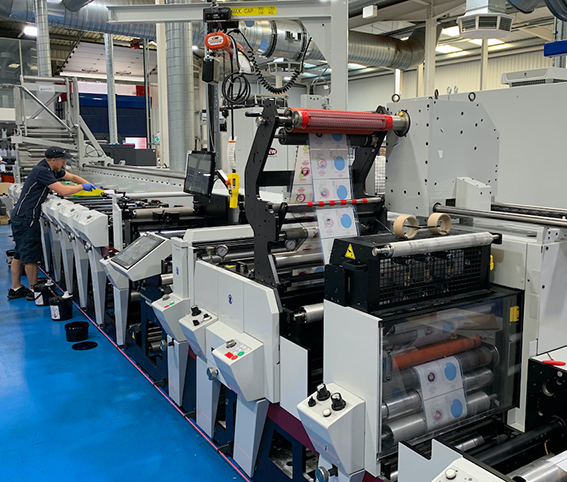 The company invested heavily in Esko pre-press and installed the latest CERM platform to which all machines are linked.  Everything is produced to full HD standard which allows Roscoe and his production team to choose between flexo and digital production purely on machine availability.   He says that some customers specify which technique they require for their job, but most do not, and many could not tell the difference as far as quality is concerned.  "Our aim was to match quality across digital and flexo and we have been successful in achieving that.  It allows us to support our small start-up customers, like micro-breweries and artisan food producers, and grow with them as they become bigger, it's win-win for both parties!"
Berkshire Labels' new P9E is a highly specified model, featuring eight UV flexo print stations, Corona treatment and web cleaning, delam/relam, a crossover facility for peel/reseal, and the full 'Filmic Pack', which includes chilled impression drums and lightweight tension control.  It also has Mark Andy's award-winning QCDC unit and the web advance waste rewind,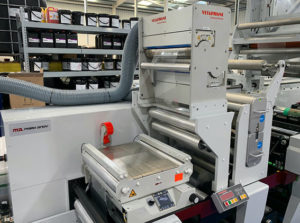 known colloquially as 'snowball'.  Since installation it has allowed the company to switch from 24/7 working on the P7 to double day shifts on both machines, with capacity to spare.  "We saw the benefits of having two   P Series immediately, they give us better control of scheduling and shift planning as well as making routine maintenance easier," explained Roscoe who pointed out that his P7 was producing more than 1.3m metres/month prior to the arrival of the P9E.
Berkshire Labels is currently employing 90 staff and generates an annual sales figure in excess of £11m. Still family owned and managed almost 40 years on, the company is BRC/IOP and ISO accredited and also FSC and PEFC registered.