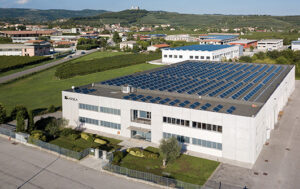 The Veronese company founded in 1981 and still managed by Perlato family, recently distinguished itself at 2022 Oscar della Stampa where it won the award in the Best finishing and special substrates category, entering the prestigious club of the best Italian graphic and converting companies. Behind this success there is also the technological support of a leader like BOBST. We talk about it with the owner Elisa Perlato.
The finishing of a print is a process that has its origins in the world of art and craftsmanship. In its more than 40-year history, Arsea has been able to combine the spirit of the craftsman imprinted by its founder Stefano Perlato with that of a technological company equipped with machinery for productions that meet the needs of Industry 4.0 processes. Today, this spirit is carried out by Elisa Perlato, who is at the helm of the company. Growing economic results even in the difficult years of the pandemic and a strong focus on young people, has led, for example, to having a machine manager under the age of 23, which is not frequent in the sector. Specialized in third-party service, Arsea has a clientele of companies that work both for the local market and for major international brands.
This is the motivation with which the jury of the Oscar della Stampa – an event promoted by Stratego Group with the support of Argi, Assografici, ENIP GCT and Fespa Italia – chose to award Arsea in the Best Finishing and Special Substrates category.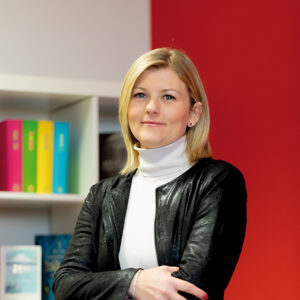 "It was a great satisfaction to see our 40- year journey recognized by such a prestigious and qualified jury. In our own small way, we never thought of participating in awards like this or communicating who we are and what we do. We were almost convinced that as subcontractors we were not very interesting and attractive. We had the wrong perception, also because nowadays, those who turn to a reality like ours seek, first of all, the consultancy aspect, the competence, the know-how", Elisa Perlato, managing director of Arsea, tells us. 
Finishings and attention to detail, which have always been the focus of Arsea
The Veronese company, not inclined to be in the limelight, was a little bit surprised but also very happy about this important recognition. It testifies that the company has taken the right track since 1981, the year in which Stefano Perlato founded Arsea by starting the productionin a small home space.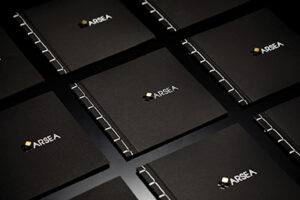 The first machine installed was a solvent screen-printing machine for customized car accessories. The turning point came in the early 1990s when Arsea relied on UV technology and managed to penetrate first the publishing and then the packaging market. The acquisition of the screen-printing branch of the Euroimmagine company in 2016 was also strategic. It allowed Arsea to expand its range of action in the West of Verona, also growing in terms of orders and volumes produced. Arsea today employs 25 people and offers lamination, dry, varnishing services (with 8 UV and 6 solvent-based lines) and 4 hot foil stamping machines, one of which is an historic cylindrical machine. Today, Arsea's reference market is made up of 40% publishing and another 40% of packaging and paper-converting sector. The remaining 20% consists of various sectors, since they can use screen-printing on all substrates, its application possibilities being numerous and very different.
With BOBST VISIONFOIL 104: the technological breakthrough for cardboard finishing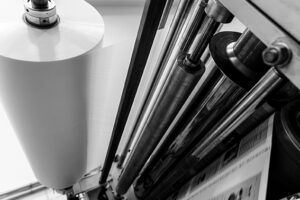 Technology for a subcontractor is quite fundamental. To be able to offer the best to the market, investment is a very important  strategic choice. Arsea has always had a cylindrical hot-foil stamping machine. It is very slow, but has always done its duty, and is still used for some applications.
"We needed to ensure productivity and quality, since our customers in the publishing, packaging and box industries were increasing their production. At the beginning, however, we hadn't considered BOBST, mostly because we were convinced that their machines were inaccessible to us. We carried out several tests – also very complex ones – on various machines, without getting the results we hoped for", Elisa Perlato said. At at that point, there was nothing else left than to ask BOBST too.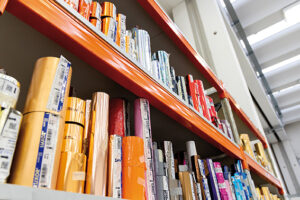 "We were very satisified with the tests we carried out at BOBST and, in September 2021, what we thought should remain a dream, became reality. Our VISIONFOIL 104 is an exceptional machine, equipped with an automatic sheet feeder, double platen and 4 advance shafts, which guarantee a productivity and quality that we could not offer before. Our production standard used to be 1,400 sheets/hour. With the new VISIONFOIL, simple jobs can be produced at 6,000 sheets/hour, more complex ones at 4,000, with 10-11 reels of foil at the same time, with perfect register". adds Elisa.
Intuitive and efficient, the machine (but this is not the case with Arsea) can be also equipped with the exclusive REGISTRON® camera for hologram application, which guarantees maximum register precision at high production speeds for unparalleled quality of the finished product. Thanks to the patented external unwind module and independently driven reels, the machine is also extremely versatile and the production possibilities are almost endless. Depending on customers' needs, the VISIONFOIL 104 can also be equipped to switch rapidly from hot stamping to die cutting. This allows the machine to cover a wide range of applications while ensuring impeccable productivity and quality.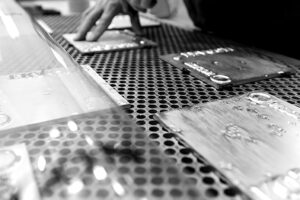 From the moment it went into operation at Arsea, the new VISIONFOIL 104 has never stopped producing, except for scheduled maintenance, allowing the company to be able to penetrate new markets. Customer requests are increasingly special and unique, stimulated by paper manufacturers who launch materials that are increasingly difficult to print and embellish, especially in luxury packaging.
"We are at the service of customers, we have an extraordinary know-how, cutting-edge technology and we make ourselves available to satisfy their requests. I must admit that the fact that new customers came to us because of the new VISIONFOIL 104 clearly showed the investment was worth it", concludes Elisa Perlato. She confirms a positive closure for 2022, with growing numbers. It is true that the award it received will also boost the company's communication: the great echo on social networks and the numerous telephone calls received from friends, customers and suppliers, show that even a subcontractor – supported by top-level skills and technologies – always has something interesting to say.