The company, located in Cremosano (CR), was one of the first in Italy to bet on HP technology to reinvent the world of flexible packaging and open up new business scenarios with creative design projects and avantgarde solution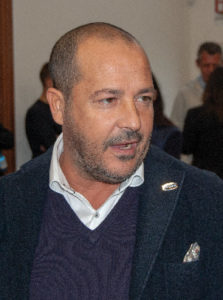 Massimo Raffaele, since in 2005 he decided to start with ACM in the field of flexible packaging in short runs, has always tried to position its company out of the simple price logics, pointing to the creation of new market ni­ches, and valorizing the strength of ACM: flexo UV Led print, seven colors print, a complete service able to follow the customer from graphic design to finished pa­ckaging in short times and now digital print for flexible packaging, a process that is starting to grow.
Massimo Raffaele's story is surely very pe­culiar, since the owner had a transport com­pany with customers active in packaging field; travelling in Italy to transport pa­ckaging from manufacturers to their customers, he started to gather many complains as regards the poor quality and service, deciding then to open a own company in the field of flexible packaging to try to give companies new standards.
Innovation in business processes and production technologies have always been the driving forces of this company, now with 64 employees, 17 million Euro turnover and more then 500 customers in Italy, Benelux, Spain, Switzerland, Germany and Australia, with high level manufacturing tech­nologies (printing, laminating and cutting). The served sectors are food, pharma and cosmetics.
ACM invests in digital to grow steadily in the flexible market packaging

In this path ACM trusted in the world leader in digital printing, choosing HP Indigo 20000. The machine installed is the fourth one installed for flexible in Italian market (150 machines worldwide), with this installation HP want to obtain in the packaging field the great successes got in commercial printing.
Last November, during an event organized with HP Indigo, ACM opened its site in Cremosano (CR). The company was also fa­mous because some years ago participated in tv program Report, that spoke about ink migration to packaging: some ACM technicians were interviewed and explained that with UV Led printing without solvents is possible to guarantee the eligibility of direct food contact of packaging.
"To pursue new business was a big opportunity for us", explained Massimo Raffaele, ownerof ACM Plastic. "Thanks to HP technology we could bet on what we believe will be the future of flexible packaging. With our HP Indigo 20000 we will be able to answer to any need of our customers in shorter and shorter times and better performances. This will allow us to consolidate our actual business, but also to face new applications with creative and innovative projects".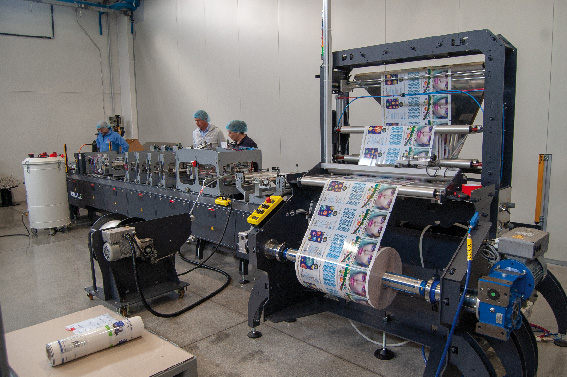 ACM created a digital department, with a manufacturing space very engaging, because here details make the difference and welcoming a customer in a dedicated department and being able to cuddle him, waiting for the print start-up is part of an operating philosophy that only big companies have. New investments, to support also the new digital machines, have forese­en also the installation of a new bag machine by Karlville for production of stand-up pouches and the start of a collaboration with communication agency HUD, thanks to which ACM became the promoter with customers of a series of promotional campaigns to tell with practical examples the great potentialities offered by flexible packaging.
HP Indigo 20000: the new frontier of flexible packaging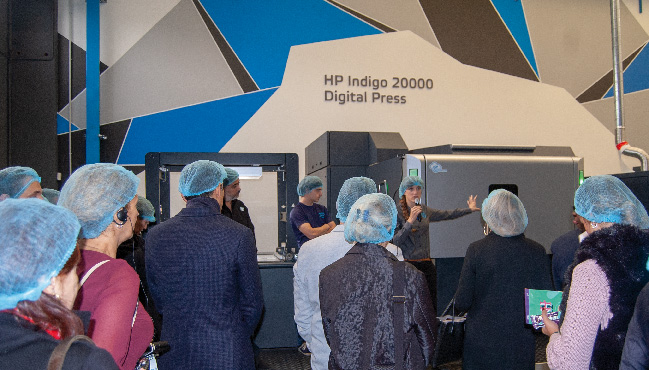 With over 150 HP Indigo 20000 units on the market globally, this machine is one of the best examples of how HP Indigo technology enables converters to increase efficiency at all production stages.
The digital system makes it possible to revolutionize the traditional flexible packaging market, helping users to diversify their activities with additional applications and large size labels, demonstrating how HP can really make PSPs (Printing Service Providers) able to meet market needs. With an extensive range of media and the possibility to use extensible and paper-based substrates up to 350 microns, converters will be able to realize any application.
In this context, then, also the inks made available by HP for this type of printing presses offer new opportunities. For example, Premium White ElectroInk ink makes high-opacity white printing available for flexible packaging, thermo-shrinkable sleeves, IML and other applications, with a thin layer of dry ink ready for lamination and other post-printing processes.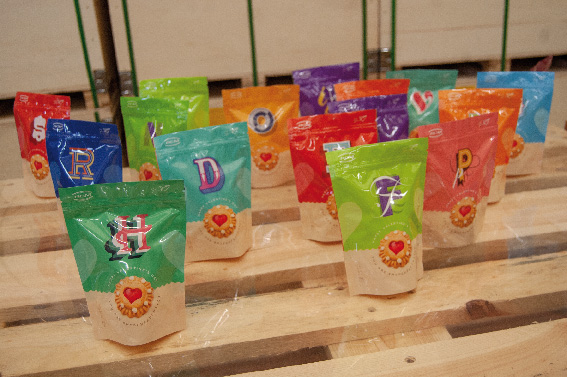 The concentrated ink also reduces oily residues up to 50% compared to the previously available ink, as well as reducing the impact in terms of shipments. Obviously, all these aspects offer important advantages for converters: greater sustainability and a print quality equivalent to the traditional one, up to the use of a range of very heterogeneous application substrates, such as paper, film, aluminum and cellulose. Added to this there is also greater speed in finishing processes, providing in this way a faster and more efficient time-to-market.
"Our goal is to enable our customers and partners to anticipate market trends", commented Antonio Maiorano, Indigo & PwP Country Manager, HP Italy. "With ACM Plastic we not only had the opportunity to introduce a new printing system in an evolving market such as flexible packaging, but also to implement for the first time the web-to-print approach in this segment. This process was possible thanks to ACM talent towards this innovation. Our role is to help our customers in the adoption of a new working methodology that we believe really represents the future of this sector.
This is why we are convinced that this is just one of the first steps of an evolution of packaging market that will make us even more protagonists for new business opportunities".