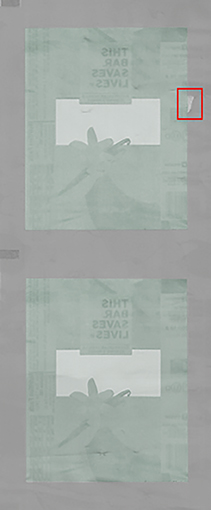 When handling flexible packaging, brands and quality-conscious consumers expect consistently high quality. Even in the event of the smallest deviations and errors, manufacturers can expect to receive a complaint. These high standards can only be reliably met by using state-of-the-art web inspection systems. To achieve even better results, the 100% inline inspection system PrintSTAR offers a range of innovative multiview functions in which several banks of cameras cover multiple inspection functions at once. Thanks to its superior technology, the system even detects initially invisible production errors such as hazing and cold seal defects. Moreover, its precise error detection tools only report relevant defects. All in all, the enhanced inspection solution significantly reduces material consumption and waste while ensuring high-yield production with maximum process reliability.
 The human eye performs marvels every day, but some tasks in print inspection are just beyond its capabilities. Cold seal defects, for instance, usually only become visible when it is already too late. However, reliable defect detection, often on highly reflective surfaces, is a real challenge even for optical inspection systems. On top of this, they have the complex task of detecting registration errors on non-transparent foils. For this reason, register marks are still being used to align cold seal patterns during the printing process.
Now, however, the innovation leader ISRA has developed an application devised specifically for detecting cold seal defects for its proven 100% inline inspection system PrintSTAR, which effectively and permanently improves process reliability.
Two-sided foil inspection detects cold seal defects
Using high-resolution LCD cameras combined with ultrabright LED lighting, the cold seal application detects both individual and recurrent cold seal defects, such as contamination, in real-time. On top of this, it checks the registration accuracy on the front and back of the substrate. To do so, it deploys a truly unique technical method: The inspection is performed simultaneously by both channels with a superimposed image. If the sealing layer on the back does not precisely match the printed image on the front, an acoustic signal alerts the operator immediately.
An additional benefit of the groundbreaking inspection is that registration marks – which slow down the process – can be entirely omitted, thereby reducing the required foil width and saving material costs.
Reliable inspection of varnish and lamination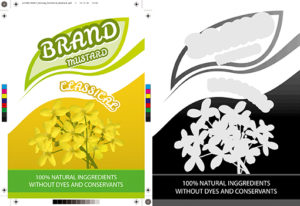 Inspecting protective varnish or other finishes on flexible packaging is no less of a challenge than detecting cold seal defects. A huge variety of print finishing options is available, including a range of varnishes, embossed finishes, and print effects applied to the surface to achieve specific optical and haptic effects. Whether merely embossing the printing product, applying a glossy or soft-touch effect, or integrating silver and gold pigments, special effects must be 100% fault-free, as this is the only way to ensure the distinctive quality and value of the final product. In order to guarantee full-coverage inline print inspection when using a vast range of coating and lamination techniques, while simultaneously detecting errors on both the front and back, the system inspects webs from above and below. Permanently installed image acquisition units with fast, high-resolution line cameras and special ultrabright LED lighting are used for this. Furthermore, ISRA's innovative multiview function reliably checks registration accuracy and ensures continuous and complete process monitoring comprising the printed image, the lamination, and the coating.
Defect inspection above and beyond industry standards: identifying hazing errors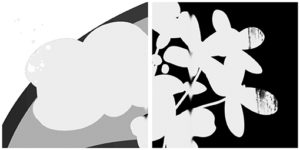 Hazing defects, also known as fogging, are usually caused by a doctor blade, a cylinder, or an ink. The undesired, usually slight and even transfer of ink outside the image area on transparent substrates is invisible to the operator and is only discovered later on in the production process – or, in the worst case, by the customer, resulting in a complaint. If such a defect is replicated entirely through production as a color haze, the entire production run has to be destroyed and reprinted at a considerable cost.
Hazing defects are hard to detect even for sophisticated inspection solutions. The 100% inline inspection system PrintSTAR is equipped with Advanced Hazing Detection, allowing these impairments to be reliably detected for the first time. Technically mature line cameras detect the entire web, automatically identifying the defects that the human eye cannot see during the printing process. The system then alerts the operator, who can immediately take remedial measures – even during production.
The advantages of hardware-based Advanced Hazing Detection are clear: the highest productivity, minimal waste, and satisfied customers who can rely on flawless print quality.
Digital processing and use of inspection data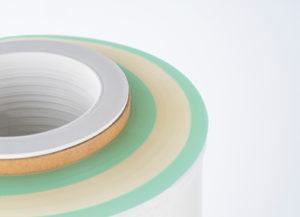 Data is the new gold – especially in printing. Decision-makers can use the data collected by the quality assurance systems during optical inspections to gain important information on the quality and productivity of a production process. An inspection data analysis function integrated into the PrintSTAR system gathers valuable data that can be used to improve the production process. In doing so, it is also possible to analyze the process using the EPROMI data mining software – a highly effective way of supporting production optimization.
Moreover, a number of useful tools are available for shortening make-ready times in the form of QuickPROOF, ViewSTAR, and ColorSTAR. In particular, the graphical user interface, with touch-display and intuitive job configuration and management, ensures a high degree of digital compatibility and future-oriented, connected printing production. As such, this innovative solution reliably meets the high quality standards set in the global market.