Professionals working in the procurement and catering industries across Europe joined the virtual summit, 'Tissue paper, the Smart Choice'  to learn how to make their businesses safe and hygienic in the post-pandemic era.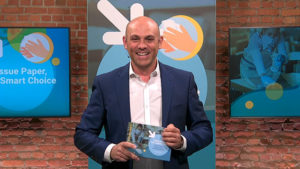 COVID-19 has brought the importance of health and hygiene into sharp focus and 'Tissue Paper, the Smart Choice' gathered expert microbiologists, sustainability professionals and HORECA specifiers in sharing strategies that work. The speakers explained the science behind their advice and responded live to audience questions.
Host Adam Fields kicked-off the summit with a session on the Science behind the hygiene benefits of paper tissue. The speakers shared their knowledge and the results of their own, peer-reviewed research on the significant differences in dispersal of viruses and bacteria between different hand drying methods. The scientists were united in their advice that the use of single use towels to dry hands following hand washing, together with good ventilation, were the keys to maintaining staff and customer safety and limiting the spread of infection – even when there is not a pandemic at large. This echoes the latest advice from the World Health Organisation (WHO) in the May issue of the Journal of Hospital infection which recommends that alcohol-based products or tissue paper should be used when washing and drying hands at the point of care.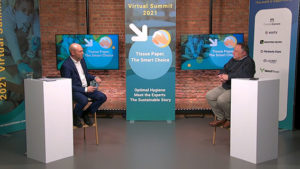 The second track focused on the sustainability credentials of paper tissue and featured mechanical engineer and sustainability specialist Suhas Apte, and sustainable business development advisor and trainer Sarah Duncan. Their sessions detailed the sustainability story behind paper tissue – from certified forests through to eco-production and recycling – and demonstrated how disposable paper tissue ticks all the boxes as a hygienic and sustainable option in HORECA settings.
The final track featured Consumer insights professionals who focused on the impact of shifting consumer behaviour and preferences over the past 14 months on protocols in the hospitality sector.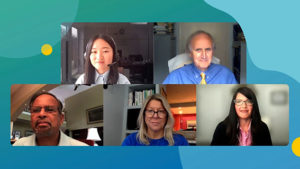 Speakers included global research company, Euromonitor who presented the latest data on buying trends and retailers Ikea who shared their personal experience of adapting to customer needs during the pandemic by substituting electrical jet air dryers with paper towels. They were accompanied by business transformation consultants who provided delegates with practical advice on making their premises safe and encouraging compliance among customers and staff.
All presentations can be viewed here Why is tissue paper the smart choice? – European Tissue Symposium.