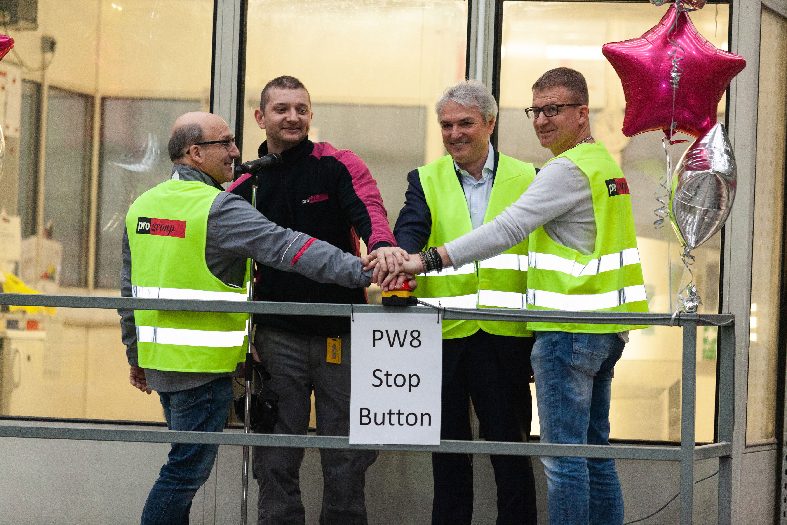 Progroup AG last end of january officially starts operating a new corrugated sheet board plant in Great Britain. The plant in Ellesmere Port will produce up to 235,000 tonnes of corrugated board a year, making it the most efficient and powerful of its type in the world. "The new plant in Ellesmere Port will provide us with a more than competitive production facility delivering exemplary, efficient process workflows," says Jürgen Heindl, CEO and Chairman of the Board of Progroup AG.
"We are confident that Great Britain will continue to remain an important market within Europe in the future," emphasised Jürgen Heindl. The new plant will replace the previous corrugator machine in Ellesmere Port, which once wrote the first chapter in the company's history in Offenbach (Germany).

It was shipped to Great Britain in 2008 and installed there. This was the machine with which Progroup first started production in the UK exactly 10 years ago to the day. Over its twentyfive years of production, the machine has manufactured more than 3,500,000 Tm² of corrugated board. This is roughly equivalent to a one-metre-wide strip of corrugated board that stretches nine times from Earth to the moon.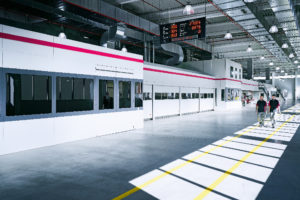 Progroup AG, which is based in Landau in the German state of Rhineland-Palatinate, specialises in the production of containerboard and corrugated sheet board. In the sheet board segment of the market, the company is the market leader in many countries in Central Europe. With two paper factories, ten corrugated sheet board plants and 1100 employees at present, the company generated sales of around 804 million euros in 2017.