MTC of Porcari (LU), a company of the Business Area Tissue of the Körber Group for folded products, is celebrating 25 years in business with the achievement of over 100 technological patents and the expansion of its area dedicated to Research & Development.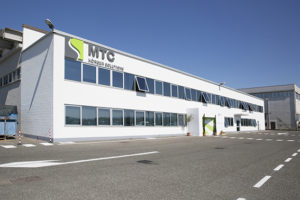 "Since its founding – says Daniele Bernacchi, General Manager of MTC – the company has had a very dynamic trajectory, with constant double-digit growth in terms of turnover, production area, and staff. Our great intuition, back then, was to focus on folded products, placing us in a market that had very few producers at the time, and we were rewarded for this choice. To celebrate our 25 years in business, we have decided to invest further in research, which is what has always distinguished the company's DNA: our research and development area will be expanded and a specific space will be created and reserved for design, prototyping, and testing of new lines dedicated to the production of innovative folded tissue products that will be presented at the 2021 edition of iT's Tissue ".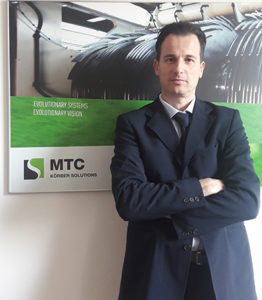 But it's not only about innovation — there is growth in foreign markets, too. "Being part of the Körber Group since 2017 – continues Bernacchi – has been a strong drive for the development of MTC in international markets. We are increasingly consolidating our presence in the United States, including through the training of technicians on site, and the opening last year of an area within the Fabio Perini site in Joinville, Brazil, allowed us not only to offer a dedicated after-sales service, but also to create the first line for MTC folded tissue in South America ".
MTC currently represents approximately 13% of Körber Group's Business Area Tissue sales, a turnover that the Covid emergency has not slowed down. In fact, Bernacchi concludes: "The worldwide emergency caused by coronavirus will increase the market for folded tissue paper products, due to the increased demand for disposable items, and I believe that this trend will continue for a long time. In addition, the lockdown has encouraged us to develop tools and devices that enable us to provide technical assistance and support to our customers at 360°, even remotely. Thanks to the use of tools that utilize virtual reality, it was possible for us not only to directly check the health status of our lines installed all over the world, and to intervene quickly in case of any issues, but also to assist customers in the machine installation and start-up phase".