Last December Giflex with Ucima and Union Food signed a memorandum of understanding with the Ministry of Economic Development and Ecological Transition to recover and recycle about 50,000 tons of plastic materials to be used for a second life, assuming, as starting target, a recovery and recycling of 50% of flexible packaging collected. We interviewed Giflex president, Alberto Palaveri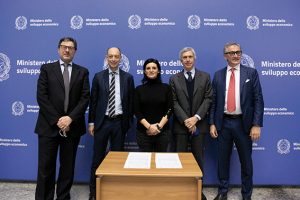 Since last January 14, with the entry into force of the European directive, not-biodegradable and not-compostable single-use plastic is officially outlawed.
Plastic yes, plastic no, often the subject has been treated in a demagogic and superficial way, by a public opinion always looking for a sensational title. How many times we discussed these issues during sector conferences, and we all agree that these problems must be faced and solved.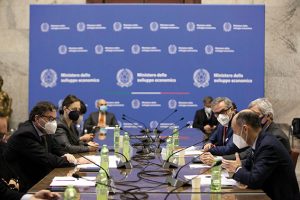 But finally something has changed in recent years, also thanks to a pandemic that has brought back the value and functionality of packaging into due consideration.
Giflex has played a very important role in the last period and also thanks to its new structure, and above all with the support of consultants specialized in advocacy activities, it has managed to carry on in the appropriate places, that is the government and ministries concerned, its instances. The memorandum of understanding between Giflex, UCIMA and the Italian Food Union was signed at the headquarters of the Ministry of Economic Development on 16 December in the presence of the Minister of Economic Development Giancarlo Giorgetti and the Undersecretary of the Ministry of Ecological Transition, Vannia Gava, member of parliament.
Environmental but also economic and social sustainability
Science, investments and responsibility are the keywords to achieve a true environmental sustainability that also takes into account the social and economic aspects of the revolution taking place in the plastic industry sector and in the packaging sector in general.
Italy is a leading European country both in the development of materials and technologies for the packaging sector but also as regards the compliance with the parameters of the circular economy.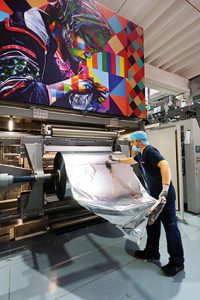 Besides this sector has a total turnover of over € 11 billion in Italy, employing tens of thousands of people. It's easy to say no to plastic, without thinking about all the real consequences that this would entail.
It is therefore essential to have been able to involve the Ministry of Economic Development and Ecological Transition for the signing of the memorandum of understanding last December 16, a starting point for a path that is truly sustainable and above all listening to the negotiating table who represents the industrial and productive network.
We also consider that over 50% of the packaging used in the food industry is flexible, 70% of this packaging is already potentially recyclable today and the memorandum of understanding signed last December aims to implement and improve the recyclability of these products at the end of life, possibly with clear guidelines and fixed common goals.
As we have already had the opportunity to tell in previous articles arising from round tables and conferences, everything starts with a correct design of the packaging, for which eco design is essential. Another important element that can promote recycling is having raw or secondary materials that actually have a certain value on the market, thus helping the entire supply chain in the circular economy process.
Involve final consumers and educate them to virtuous behavior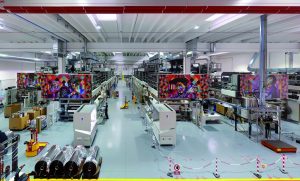 If previously packaging manufacturers had to satisfy the requests of their customers, now the circular economy process also implies attention to the demands of end consumers, called to carry out the first important selection, placing the packaging in the correct separate collection bins. Here too we should open a parenthesis, because it is not possible to find bins and bags of different colors depending on the city where we are. The policy must give more precise and unambiguous indications at level of national territory. Another big problem concerns the street furniture of our cities, lacking, if not in rare exceptions, bins suitable for separate collection.
Goodwill on the part of consumers to select and collect correctly but also goodwill from the industrial world to continue to supply materials and technologies that are increasingly able to meet the needs of recyclability and sustainability.
There are still many topics to be discussed and developed, but it was essential to have started with a path that is only the beginning of a project that will have to bring value at every level and benefits to every actor in the supply chain, from the industrial world to final consumer.
Face to face with Alberto Palaveri, Giflex president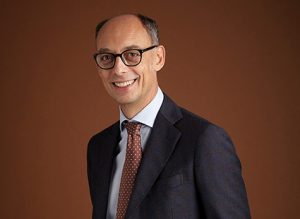 Palaveri, can you tell us where the path that saw you arrive in Rome started and then sign, at the Ministry for Economic Development and in the presence of the Ministry of Ecological Transition, the memorandum of understanding with UCIMA (machinery for packaging) and Italian Food Union (food industry brand owner)?
"Starting from the awareness that it was time to stand up and make something: listening to the needs and questions of our customers. Flexible packaging is the right answer to the request for sustainability but it must increase its recycling rates: to do this, Giflex companies are committed to designing and producing recyclable packaging.
Often, however, this process slows down because there are bottlenecks that must be overcome such as updating of packaging machines in relation to new materials, collection and recycling systems of the mixed fraction; the production of secondary raw materials suitable for new applications in a circular and efficient scheme process.
It is not a battle we can win alone! I recall that together we represent 50 billion euros of total turnover for production, packaging and sale of food products in the world. Therefore we signed a memorandum of understanding to make the food supply chain more sustainable".
What does the road map foresee for the coming months? What is essential to do to move from proclamations to facts?
"Before leaving for this adventure, as signatory presidents (Paolo Barilla, Riccardo Cavanna, Alberto Palaveri, editor's note), we are personally committed to ensuring that this agreement is in the interest of the sectors we represent.
In February we started with the first alignment meetings with the directors of the three associations to establish a work program. In relation to the 5 programmatic points of the protocol thematic working groups have been launched: selection and recycling processes of flexible packaging, outlet markets for secondary materials, chemical recycling, advocacy and lobbying activities".
Are you going to involve other organizations and associations in this process?
"It is certainly our intention to do it. Today flexible packaging is 70% recyclable, the challenge is to be able to make it 100% recyclable. Not surprisingly, within the protocol, we have created very specific work tables designed to identify technologies and solutions to make flexible packaging 100% recyclable".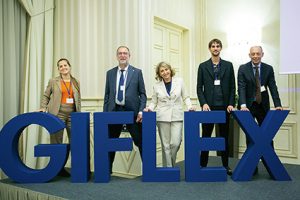 Is it plausible to hypothesize also for the flexible packaging industry a path like the one proposed by the Coripet consortium which actually rewards the citizen/consumer who delivers PET bottles in the appropriate containers?
"Coripet is a virtuous example to be inspired by. From this point of view, we are still at the beginning but we are working on it thanks to CEFLEX, Circular Economy for Flexible Packaging, a collaborative effort in which participate over 180 European companies, associations and organizations. Within the program, have been developed the CEFLEX D4ACE (Design For A Circular Economy), guidelines and tools to guide the packaging design in order to be in line with the infrastructures for waste management in terms of capacity and sorting and recycling technologies".
Lobbying and information activities have done their part, and I would say also with great success. But how difficult is it to be able to be heard by those who (the Government, editor's note) have to make decisions, often on issues that they do not know in depth?
"In this transition phase, it is essential to make one's voice heard in order to imagine and plan in the best way the future of flexible packaging towards an ever-increasing sustainability perspective.
For this reason we must spread knowledge and culture of flexible packaging, be proactive and communicate our values both at communicational and institutional level. If you build relationships and lay the foundations for constructive debate, sitting at the decision-making table is possible.
Therefore, in Italy with Giflex and in Europe with our reference association FPE (Flexible Packaging Europe) we have activated lobbying actions and the first results are starting to arrive. The recent memorandum of understanding is an example of this".
Can you give us the identikit of the pack of the future?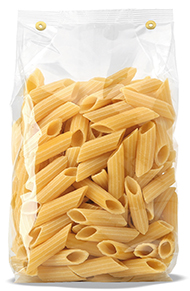 "Flexible, of course. We are in a complex moment of transition but I would like to underline that flexible packaging is an ally against climate change.
Millions of tons of CO2 are generated by the global transport of goods alone, our packaging is very light. On supermarket shelves 50% of packaging is flexible and it is made with little material, 15% of the total on the market. Flexible packaging occupies less space during transport, on the shelf and at consumer's home. We manufacturers constantly lighten the weight of our materials".
May will be a month of fairs and conferences, what are you planning?
"The Giflex congress will be held in Rome on 18 and 19 May. We will address issues related to the geopolitical and macroeconomic scenarios that weigh on our companies, we will talk about LCA and end of life of the pack, we will discuss with those who do not think like us, we will listen to what role eco-design plays. We will invite institutional presences and there will still be many other news but I don't want to spoil everything!"