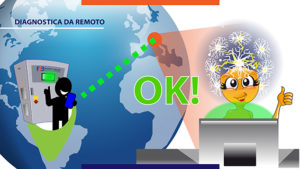 The impact of the pandemic, forcing companies to offer their customers remote assistance, along with the increasing need for Ferrarini & Benelli's own customers to adopt sustainable production processes and materials have driven the company to embark on a path of innovation and digitalisation.
The corporate strategy has focused on creating new digital content and on taking full advantage of the potential of 4.0 technologies to offer customers better remote technical assistance.
Videos
Before taking part in Virtual Drupa, Ferrarini & Benelli has created new videos dedicated to the top-selling products, which aim at illustrating in a catching but simple way the main technical features, applications and benefits of these solutions:
The Polimetal treatment system, suitable for all conductive and non-conductive materials
The corona treatment FB Evo Smart Generator with a touch-screen display for an immediate visualisation of all operating parameters
The double-sided Bikappa Rotary, the corona surface treatment system for blow film extrusion.
Webinars
The content marketing strategy has included taking part in live streaming webinars; Ms. Claudia Benelli, the company's General Manager has participated in several live webinars as a speaker and sponsor.

Streaming Roadshow: in 2020 Claudia Benelli was one of the sponsors of the live event "Streaming Roadshow", on sustainability, circular economy and innovation. These webinars have involved manufacturers and representatives from the printing, packaging and converting sectors from Turkey, the United Kingdom, Egypt and Algeria.
On May the 18th, from 4:30 to 6:00 PM, Claudia Benelli has spoken in the webinar (you can listen to her here, at 25:35) on the smart packaging project "i-Label, the green label that talks to the consumer". This smart label does not contain silicone, can reduce transportation and packaging costs and through an electronic component inside the label itself, can provide the consumer with relevant information about the product.
Ferrarini & Benelli's General Manager will also speak on the 8th of June in the webinar titled "Flexo – more than just an alternative" on flexo technology. More and more manufacturers and representatives from the printing sector are showing growing interest in flexo tehnology, as a beneficial alternative in terms of environmental sustainability, waste reduction and cost-saving.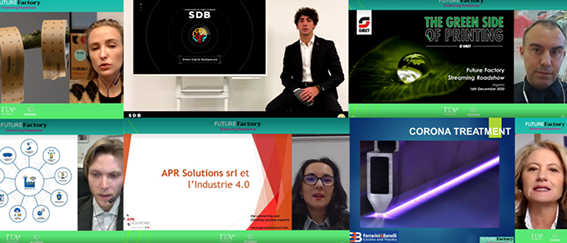 The new digital experiences Ferrarini & Benelli has embarked on are key tools to strengthen the corporate content marketing, the website, social media channels and to achieve new goals in terms of digitalisation and Industry 4.0.