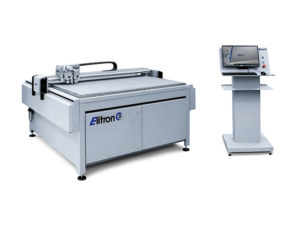 AGILA comes with the most advanced multi-tool cutting head for dynamic production and sampling for all your visual communication and packaging requirements.
Tool changeover has never been quicker as AGILA supports Elitron's innovative plug & play wire-free connectivity for immediate tool changeover. Simply slot in the desired tools without connecting any wires and start working immediately, then when you change job simply unplug the tool and slot in the new tool. It's the fastest tool change available today.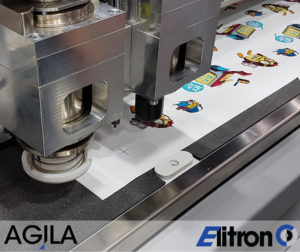 AGILA, as with all Elitron systems, comes with a robust working area made from cellular steel, with a vacuum working area of 1600 x 1300 mm or 800 x 1300 mm. Elitron's Seeker System comes as an optional, for reference point recognition to speed up the production process.