Durst will be celebrating a 100th installation milestone at a customer site for its market-proven and highly successful Tau RSC technology platform only two years after a successful market launch.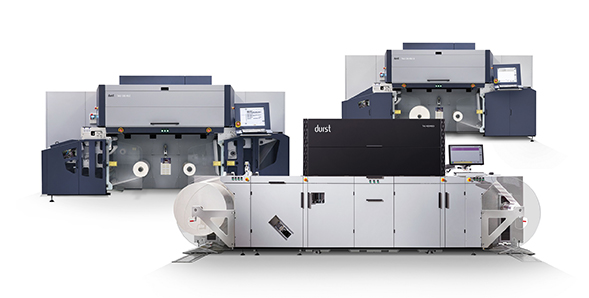 In the coming weeks, a major label converter in Europe will have the honour of becoming the 100th customer of a Durst Tau 330 RSC UV inkjet single-pass label press. The machine will soon be providing high quality label production with unmatched productivity and uptime levels.
Huge interest was created when Durst originally unveiled the Tau 330 RSC at Labelexpo 2017 in Brussels, Belgium. Visitors and competitors were surprised by what Durst's RSC technology promised in terms of print quality and productivity performance, with 1200×1200 dpi resolution and 80 linear meters printing speed at full color.
Nine months later and after a successful beta-test of this new and groundbreaking printing technology, Durst started delivery of the first Tau 330 RSC presses. Since then, increasing numbers of small, medium and large-sized label converter have opted for the new benchmark platform in UV inkjet, a Durst Tau 330 RSC, the more economical Tau 330 RSC E or the new Tau RSCi.
Since the middle of this year, Durst has continued installations with the first Tau RSCi 330 / 420 / 510 label presses, which form the latest press portfolio expansion of Durst's Tau RSC platform.
"Introduced two years ago, the Tau 330 RSC and Tau 330 RSC E set a new benchmark in label printing. Now with 100 installations around the world we feel honored by the trust and confidence in Durst of our satisfied Tau RSC users. We are confident – and continuous positive customer feedback backs this – that our updated Tau RSC platform will continue to set the benchmark for the future of industrial digital inkjet printing in the label and packaging industry", said Helmuth Munter, Durst's Segment Manager, Label & Flexible Packaging.