Don't miss your chance for a seat at the table. Book now and pay later for your ticket to the 2021 Diamond Awards.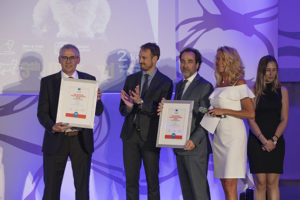 2020 was the year that proved the resilience and strength of the flexo industry; 2021 will be the time to celebrate in person. Digital meetings have been crucial throughout the crisis – and will support us throughout the coming winter. But by next spring, we are determined to put an end to your 'conference call fatigue' with an in-person party.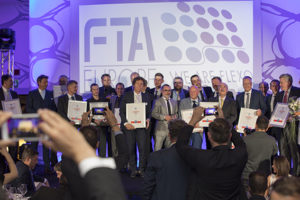 Of course, the event will be held strictly under the COVID-19 rules in place. Our top priority is that everyone enjoys this event in the safest way possible. Its important you book your place now as we are reducing the number of attendees, to ensure social distancing, so there are limited tickets available.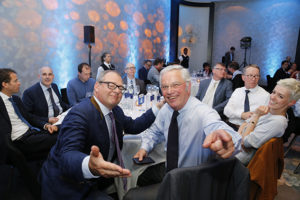 The Diamond Awards will take place at the glamorous Intercontinental Hotel Düsseldorf on 22 April 2021. It well and truly will be time to dress up and leave the loungewear at home. FTA Europe cannot wait to have the honour of bringing the flexo community together again.
Tickets are available individually or as a 10-seat table (at a reduced price). To book your place, and pay later next year, contact info@fta-europe.eu with your order. The deadline for this promotion is 20 December 2020.