Despite many people self-isolating, consumers in Italy are still looking forward to celebrating Easter, with 97% of families saying they will buy Easter eggs this year, and seven in ten (70%) preferring to choose Easter eggs predominantly packaged in cartonboard.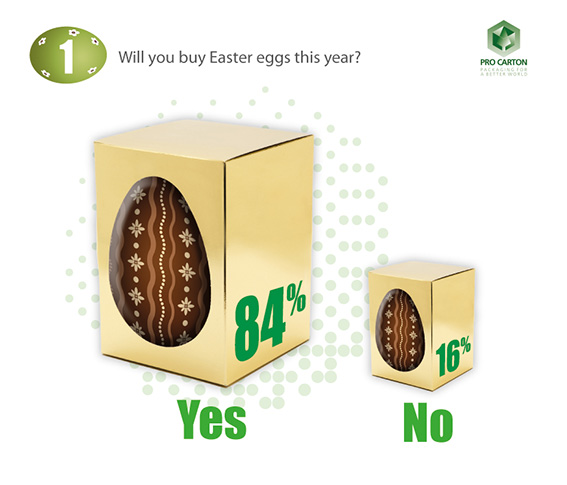 The snapshot survey amongst Italian consumers[1], released by Pro Carton, the European Association of carton and cartonboard manufacturers, found that of those buying Easter eggs, 42% will buy the same amount as they did in 2019. Whilst, 45% said they will be purchasing fewer eggs, and 13% will buy more.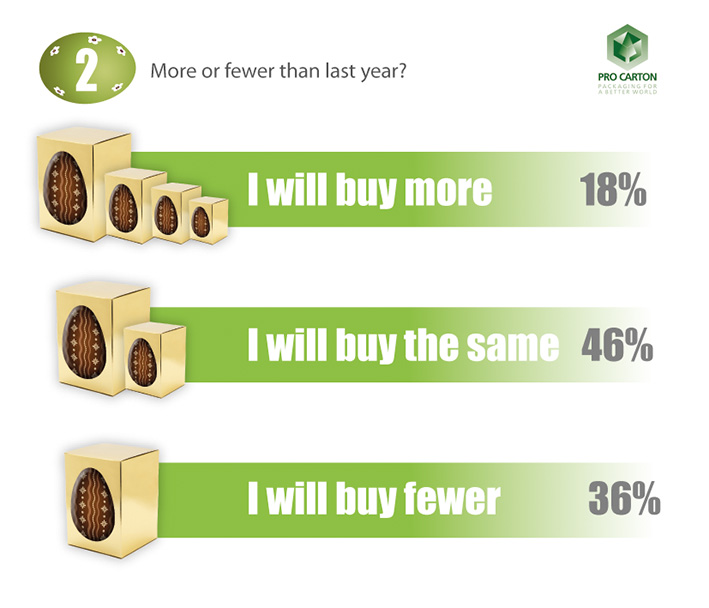 The survey also found that 70% of Italians would choose an Easter egg packaged in cartonboard, with just 9% choosing plastic. One in five (21%) Italians had no preference, or weren't sure.
These figures are in line with the wider Pro Carton survey conducted in 2018 about the packaging perceptions of 7,000 consumers across Europe. The report showed that 82% of Italians (compared to 81% of people across the whole of Europe) said they'd prefer to buy products packaged in cartonboard.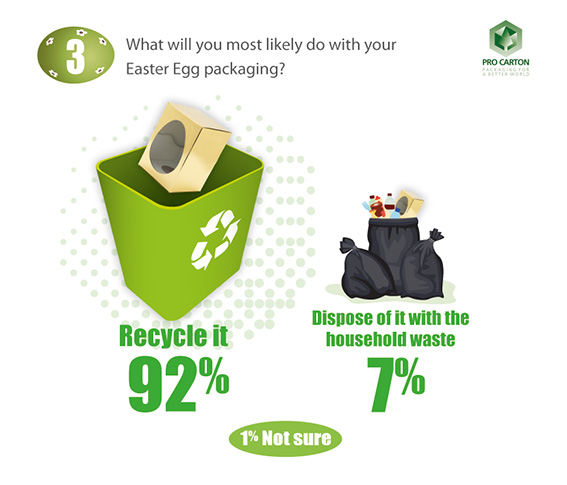 This year, 41% of Italian consumers surveyed said they would only be buying chocolate eggs for those in their household, while 32% were going to order Easter eggs online to be delivered.
The results suggest that despite the strict month-long lockdown, families are still looking for ways to enjoy the Easter weekend. Unsurprisingly, when asked how they were planning to celebrate the day, three in four (78%) said they would be doing so with members of their household, with 63% phoning friends or family and 43% watching a religious ceremony online or on TV.
Pro Carton's General Manager Tony Hitchin said: "It's wonderful to see that so many consumers will still be celebrating Easter and buying Easter Eggs. Cartonboard remains the packaging material of choice and even in these unprecedented times we still encourage consumers to choose cartonboard wherever possible, as it's recyclable, biodegradable and comes from a renewable source.
"Families with young children are no doubt on the hunt for exciting things to do indoors over the Easter weekend, which is why we've put together interactive cut out activities using Easter Egg boxes, which can be downloaded for free from the Publications section of our website!"
[1] Conducted in April 2020 by One Poll amongst 100 Italian consumers with young children and/or grandchildren