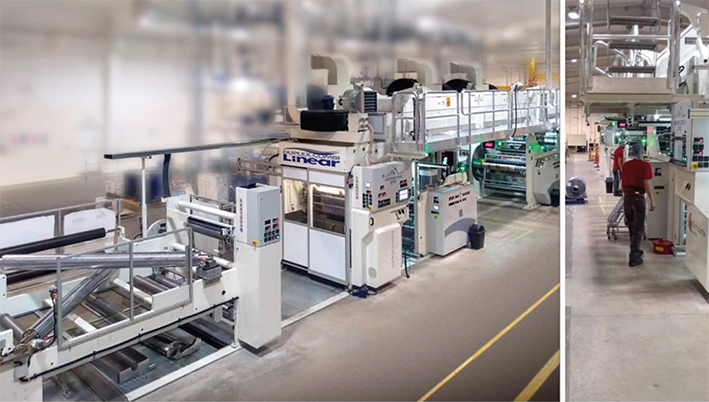 "In compliance with the role of leading supplier to the industry of coating and laminating machinery we have never interrupted production and service through the most critical times of the virus crisis. Being an essential business in fact we have been allowed to keep our production departments up and running and our after sales service location operative around the world. In particular shipment and installations of new machines have not been discontinued", says Eng. Giancarlo Caimmi of Nordmeccanica
In compliance with travelling restrictions Nordmeccanica has completed a significant number of installations and start ups managed from remote.
"Both our compact family of products, the legendary Simplex product range, as well as the custom made full automatic laminators. One of the most complex start up for dimension and technology of the machine as well as for the distant final location of the installation has been successfully completed at Constantia Aluprint in St Luis Potosi, Mexico. Constantia is a customer we gratefully serve in multiple locations around the world. Machine, a custom set up of Duplex Combi Linear, has been erected, aligned, started up with a joint cooperation between the customer and two distinct crews of Nordmeccanica based one at the Corporate Italian Offices and the second at the Long Island New York, location", conclude Eng. Caimmi.
Machine is now up and running with total customer satisfaction.
The General Manager for Constantia Aluprint Enrico Vischi declared: "Due to the challenging COVID-19 situation we were forced to delay the start-up of the Lamination Combi2 and had to start the tests for the acceptance of the machine remotely. With the help of 2 teams consisting of Nordmeccanica and Aluprint, we have achieved an outstanding result in a very short time. You have to take into consideration that we had to manage a time difference of 7 hours, which meant that the Mexican team had to start very early and the Italian team was on duty until local 10pm. Now we are in the second week of production, three shifts and no complications have occurred. Without an excellent collaboration this successful start wouldn't have been possible and I would like to thank especially Vincenzo and the Nordmeccanica team for their efforts, dedication and passion to keep our site running in these difficult times.".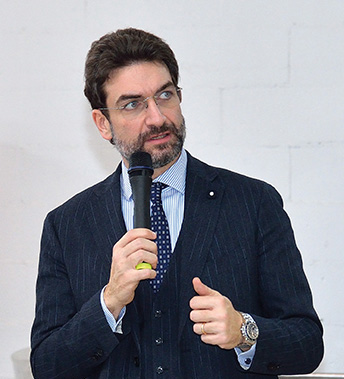 "Multiple factors allow us to perform these tasks: we are the only OEM in our industry to fully complete as a standard machine set up and test at the factory before shipment; the use of the most advanced technologies in communication; the fully digital set up of our products; the professionality of our technicians. We are totally projected into the future while handling from remote operations that have always been completed with the physical presence of technicians and technologists. The qualities of our customers of course play a primary role and we are deeply grateful to Constantia and the Aluprint management for their availability and full cooperation", concluded Vincenzo Cerciello, VP technology of Nordmeccanica.