Nuova Grafica reveals the new technological jewel with RAPIDA 106-6+L LED UV
Last October 27, KBA Italia has promoted an event organized in collaboration with its customer Nuova Grafica (Prato) dedicated to UV LED printing. Protagonist of demos the new Rapida 106-6 + L LED UV, that last March started production at this Tuscan company and represents the first installation in the Italian market with this configuration
The motto "Enjoy the Print" characterizes the spirit of Costa family, that has always guided the company, dedicating itself with love and passion to the art of printing. At Nuova Grafica, innovation and technology combine perfectly with human component. 70 industry operators, representing about thirty companies, responded to KBA Italia's invitation to visit the company for an interesting event full of discussion hints.
At Nuova Grafica "company is a family matter"…
Costa family, very compact and united, manages the company; staff is composed by exactly 4 owners-workers. With Leopoldo and Antonia there are their son Massimiliano and daughter Manuela. Nuova Grafica has no employees, and it's surprising if we consider the recent investment and the important jobs that are realized in this small and dynamic print shop. Dad Leopold helps his son Massimo, the printer, Manuela manages graphic and prepress, and mom Antonia follows jobs finishing. An extraordinary condensate of utmost efficiency, especially if we think about today's working rhythms. Yet at Nuova Grafica everything goes forward smoothly and in this perfect mechanism technology plays a very important role, also considering the reference markets of the company: art books, precious catalogs and brochures but also luxury folding cartons and brochures, calendars and shopper, where the required quality is absolute.
Already Koenig & Bauer customers, with a Rapida 105 installed in 2007, when it was time to think about the new investment for a printing machine, Koenig & Bauer decided to buy the new Rapida 106-6 + coating with UV LED technology, which is operating since the end of March 2017.
The first Rapida 106 UV LED in Italy
Since Nuova Grafica chose a very particular configuration it is the first installation of this type in the Italian market, attracted the curiosity of the market and the most important Italian companies, which did not give up the opportunity to see closely the new technology jewel with which the small Tuscan typography wants to grow.
With LED UV option, the new Rapida 106 widens considerably the opportunities of editorial, commercial and packaging customers. With this system, the advantages are remarkable, including rapid drying and the possibility to process immediately printed sheets, excellent print quality on uncoated papers, films and other substrates that are difficult to print, greater color sharpness and fidelity and also energy savings due to lower consumption of LED lamps.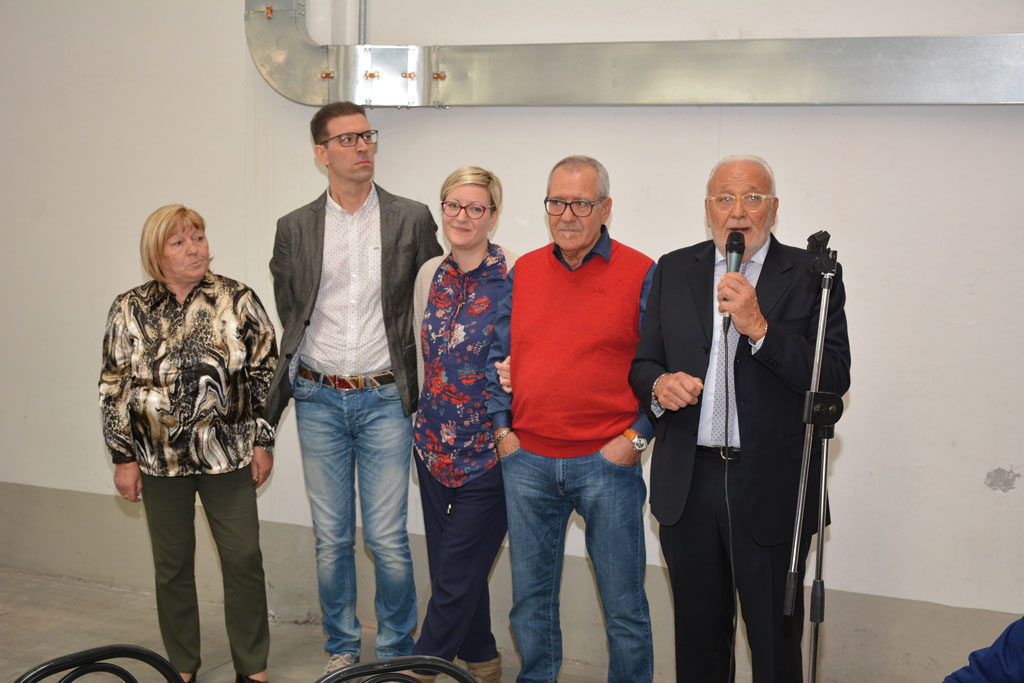 The print demos
After an introduction by Eng. Falk Sparbert, managing director of KBA Italia and a thank you to Costa family which organized the event and Silvano D'Alessandri, KBA Italia's agent for Tuscany, followed some technical interventions about the benefits of LED UV technology, coatings and inks by Actega partners as well as an Optimus presentation regarding prepress. After lunch, attention was focused on live demonstrations on the new Rapida 106-6 + L LED UV. Different subjects were printed, with glossy and matt finishing, drip off, posters, postcards and boxes with quick plate change and error-free color adjustment thanks to ErgoTronic Color Control measurement devices with Ergotronic Lab and ErgoTronic ACR with video camera for automatic registration adjustment.