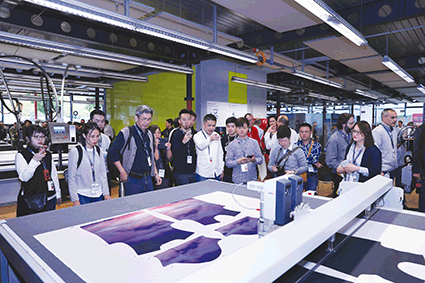 More than 350 visitors from 36 countries heeded the invitation to take part in Zünd Experience Days 2017, a three-day event held for the first time ever at Zünd headquarters in Altstätten, Switzerland. The recent event inspired both current and prospective customers to explore and discuss, with industry experts and other Zünd users, exciting new applications and business opportunities.
The need for creative applications, highly versatile processing methods, and efficient workflows for short-run and custom production is growing continually. At the same time, print service providers are looking for ways to expand and diversify existing business models and tap into new markets. Aiming to cover the entire spectrum of interests, Zünd Experience Days 2017 presented a multi-faceted program geared towards digital print production.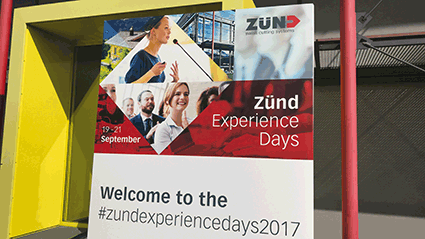 A variety of talks and presentations shed light on such hot topics as integration of digital cutting in existing production workflows, solutions for digitally producing a gamut of POP projects, as well as the best approaches to digital textile printing and finishing. The international audience was eager to immerse itself in Zünd's varied cutting tool offerings and get acquainted with the latest updates to Zünd Cut Center ZCC 3.0 and Zünd Design Center ZDC 3.2 software and workflow solutions.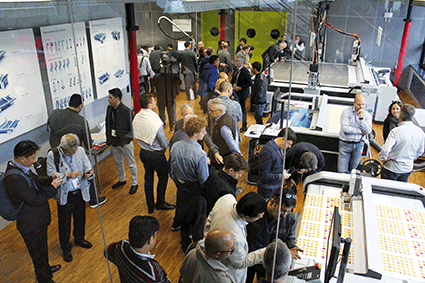 In its expansive showrooms and as the focus of live demonstrations, Zünd presented the latest additions to its wide-ranging, highly modular cutting technologies – all aimed at providing Zünd users with indispensable tools for tackling innovative applications and offering added value to their customers. In addition to more traditional cutting jobs, visitors were able to witness cutting workflows ranging from cut & seal fabric processing with the new LM 100W laser module, to fully automated high-performance routing, and complete production automation for folding carton and display applications. The new OCC Over Cutter Camera was met with particular interest. Capturing the position of graphics on the cutting surface with the OCC takes a fraction of the time a traditional beam-mounted camera system needs to locate each register mark.
Oliver Zünd, CEO Zünd Systemtechnik AG: "Zünd Experience Days 2017 presented a unique opportunity for us to show our guests from all over the world who Zünd is and illuminate many and diverse aspects of Zünd digital cutting. Central to the event, however, were the many invaluable personal exchanges with our customers. This is a perfect way for us to learn more about our customers' needs and expectations – the only way we can be sure to continue offering solutions that fully meet them".