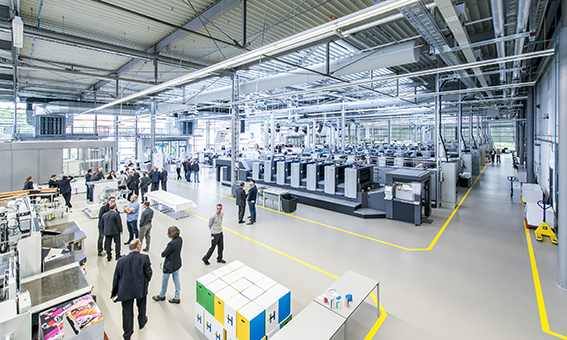 Installation of Heidelberg Speedmaster XL75 5-color offset press in
Toray R&D Centre latest joint project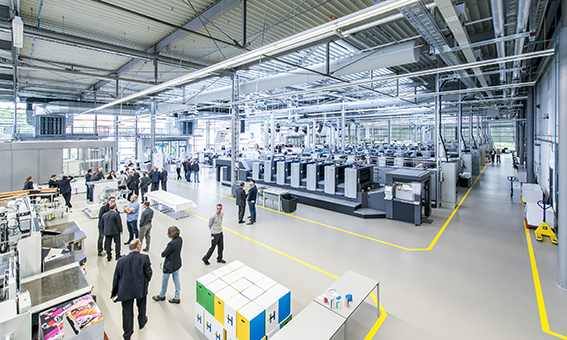 Toray Graphics in the Czech Republic, a leading manufacturer of waterless offset plate technology, today reported that the long-term relationship between Toray and Heidelberg continues to deliver benefits to customers of both companies and to the industry as a whole. Most recently, Toray installed a new Heidelberg Speedmaster XL75 5-color offset press in its Czech Republic R&D Centre, scheduled to open in 2018.
"We've been working with Toray for more than 30 years, since they first brought waterless offset plates to market," said Joachim Hueber, Product Manager at Heidelberger Druckmaschinen. "About 20 years ago, Toray installed its first Heidelberg press for testing purposes; and today, we are proud to be included in Toray's brand-new R&D Centre with the Heidelberg Speedmaster XL75. Customers are looking for the high quality that waterless offset printing delivers, especially for security printing applications, and they are also looking for more environmentally sustainable options, which waterless offset delivers." Hueber estimates the company installs between 10 and 15 waterless offset presses annually.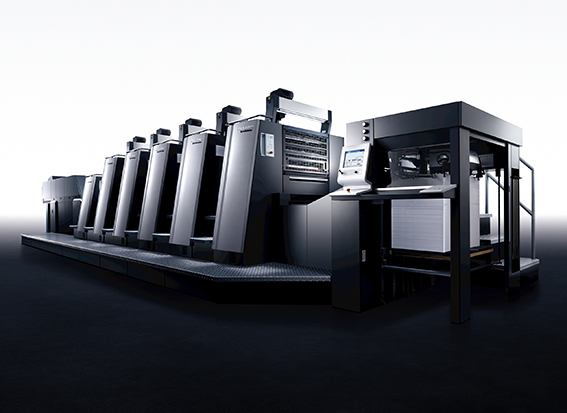 "As we considered adding a new offset printing press to our R&D Centre, we compared the options available on the market and determined that most of the printing companies in Europe are using Heidelberg presses," said Mitsunori Hayashi, General Manager Sales Department, Graphics Division of Toray. "In addition, our timing was fortuitous since Heidelberg had just introduced the Speedmaster XL75, a press that is perfect for the niche markets we are addressing, including security printing and other specialty segments. We are delighted to be continuing our ongoing relationship with Heidelberg."
A key attraction of waterless offset printing, Hueber adds, is that it is a process proven to work. "When we are working with customers looking to add an offset press," he states, "we take an in-depth look at all of their needs and requirements, including the applications they are producing today and those on the horizon. When waterless offset is the best solution, we have no hesitation in recommending it. And we also partner with Toray in providing the training required to ensure a successful installation. The training is critical; if the press operator hasn't been properly trained, the company will think the problem is with the press. If you want to drive a Formula One race car but don't know how, you won't be happy with that either!"
Hueber notes that while some segments within print are contracting, there are other segments that demonstrate good growth. "These are often segments in which waterless offset is the best choice," he concludes. "This includes security printing, packaging and other specialty segments."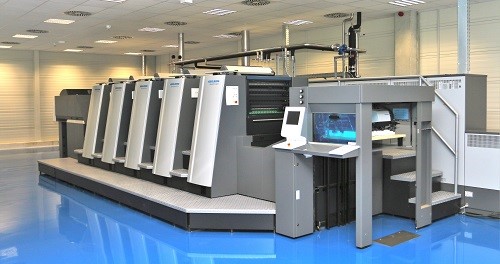 Why Waterless Offset?
Not to be confused with dry offset printing, waterless offset is an attractive alternative to the flexographic printing process for short and medium run applications because of the lower print form preparation cost. In addition, the Toray's IMPRIMA line of waterless offset printing plates provides superior printing results on a wide variety of paper stock and non-absorbent substrates such as foils and synthetic materials. Waterless offset printing not only reduces water of substrate, but also eliminates the need for toxic chemicals in the printing process.