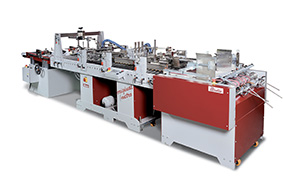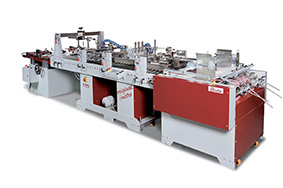 During the upcoming Print4All exhibition, Petratto will present its latest and innovative solutions for the Converting and Book Binding industries at Hall 20, Stand B24 C29.
DIE CUTTING MACHINES
Wide range of options to choose from.
Traditional die-cutting machines, with PDF60/76 models, for medium and large runs, with high production speed and low investment costs.
Die cutting machines for digital jobs, with PDF74 model, for small and medium runs, with a fast size changeover and cost effective handling of dies and forms.
Laser die cutting machine, with the new Eclipse: laser cut, combined with programmable mechanical linear creasing and stacking of clean shapes, widens production horizons.
FOLDING GLUING MACHINES
Highest performances for the realization of different and specialized jobs.
Folding gluing machine for traditional and non-standard processing, such as special and dedicated folding and gluing jobs.
Folding gluing machine + packaging, for folding and packaging jobs, with the insertion and tipping in of products.
Folding machine + tape, creasing and cutting groups, for folding gluing applications combined with other processing cycles.
THREAD SEWING MACHINES for digital jobs
D-Sig, for the online and offline production of book signatures (running at Canon's stand).
CREASING MACHINES
Digital die-creasing machine, MiniBat Plus Pila, our entry level for folding and creasing jobs (running at Neopost stand).