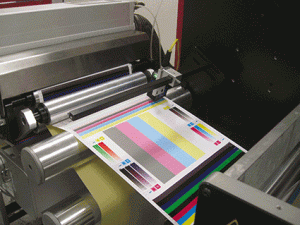 For over 45 years, De Rossi Vittoriano has specialized in projecting and manufacturing custom printing machines and printing machines equipment, in particular for the label sector. The Paderno Dugnano (Milan) based company works in many areas: flexographic printing and coating units; longitudinal cutting and die-cutting; multilayer systems; extremely high quality cold foil printing units; revamping and innovation of used machines. Thanks to its consolidated experience and technical skills, the company is able to follow the customer in the development of specific systems and special machines, from design to implementation. It also proposes the necessary assistance to provide solutions and solve any problems concerning the maintenance of the register, mechanics, electronics, spare parts etc.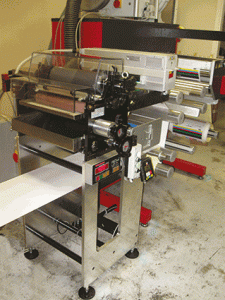 The company is tied with very close links to innovation and over the years, competencies and new technologies have been developed, such as the Industry 4.0 system, which allows accurate monitoring of productionperformance.
"With our system for industry 4.0, we can send the production data of the printing machine to the customer's proprietary computer system and, if it is considered advantageous, also to internal accounting programs", says Fabio Aimi, marketing manager at De Rossi Vittoriano. Specifically, the printer/converter manager can receive specific production information from the machine such as the type of work being performed, the average production speed, the number and duration of stops, the amount produced, and the remaining time to end the run according to the speed set at that time.
"Data will be collected through reading of speeds and notches (or alternatively of images) from our integrated system on the customer's machine. In addition, this system can be installed on flexo groups for coating and printing, multilayer systems, die-cutting groups and much more. We have recently installed our flexo 330 group for coatings for industry 4.0 on a Xeikon digital press", concludes Aimi.